'Daily Show' broadcasts from Austin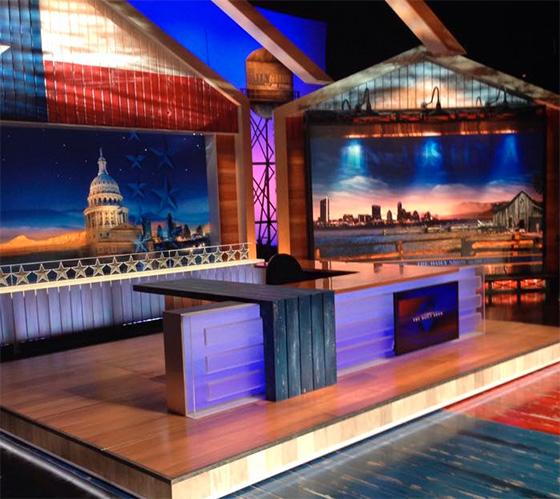 Comedy Central's "The Daily Show" is on the road this week, broadcasting from the Zach Theatre in Austin, Texas.
For the shows "Democalypse 2014: South By South Mess" coverage of the elections, "The Daily Show" went very Texas, working with designer Jack Morton PDG and fabricator blackwalnut.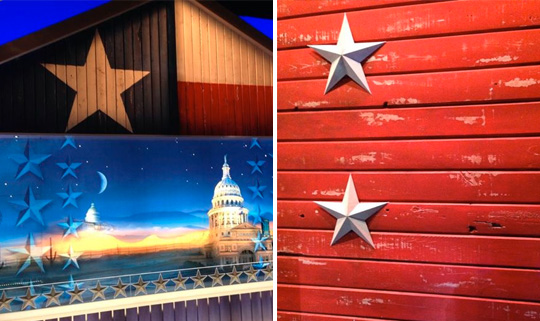 The set includes many patriotic decorations, two RP screens, and views of Texas's cities and plains. Large floating headers extend from above home base, which resembles a barn, having a painted wood finish that matches the state flag.
The L shaped anchor desk includes a plexiglass front and some reclaimed wood, giving it a very unique look.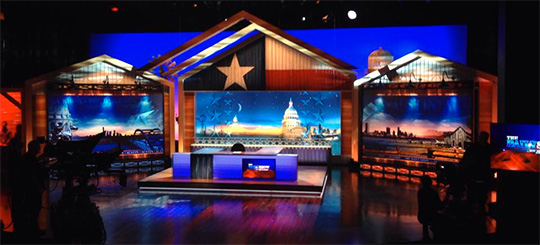 Hidden behind the set is a large cyc of a Texas sunset, complete with a "Daily Show" water tower.
Overall, the set captures Texas while having the hallmarks of a news set. Too bad the set is only being used for 3 days…