'Bare-bones' look at the weather in Louisville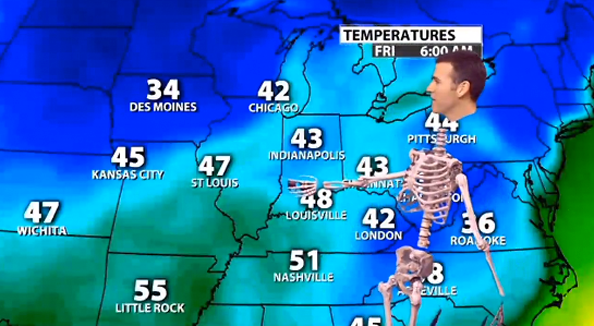 Happy Halloween!
Jude "Bones" Redfield, a forecaster for WDRB-TV, the Fox affiliate in Louisville, got into the Halloween spirit by presenting the forecast with a plastic skeleton attached to a green shirt and pants.
The result? When he stepped in front of the chroma key wall, his body below his next was keyed out and the skeleton's bones appeared to float in the air in front of the maps.
Despite Redfield's rather oddly disembodied head, the effect is quite comical — and you have to give him credit for using a skeleton — something that really takes advantage of a weatherman's constant movement and pointing.
Redfield did a similar gag last Halloween: giving the forecast with his head covered after the Cincinnati Reds lost in the MLB playoffs (meanwhile, on "Today," the hosts had an elaborate "Saturday Night Live" themed bash).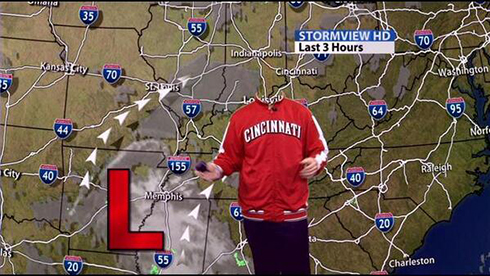 Check out the video here:
[field name=iframe]
(Also see what the "Good Morning America" hosts did for their own Halloween celebration)