Calif. reporter does 'selfie' live shot with iPad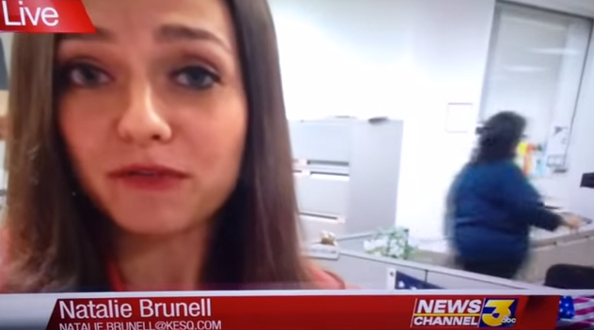 Like thousands of other journalists, Natalie Brunell, a reporter for KESQ-TV in Palm Springs, Calif., knew she's be working hard on election day — but did she know she'd be doing a live hit without a photographer or even a true camera?
Instead of sending crew or even a camera so she could do her live shot, the station opted to equip Brunell with their "Live Pad" — which is probably the most clever (albeit slightly pathetic) branding move we've seen TV news pull off in a while.
And in true TV news form, just like "Mobile 5" is really just really a news truck driving around the city, the "Live Pad" is really just an iPad. The station used the tablet to stream live video into its newscast.
The result was a rather choppy and poorly framed live shot with an around-the-world-worthy delay — all while Brunnell was essentially taking a video selfie.
In addition to doing her live on-camera report, Brunell also managed tilt the iPad so a worker at the local registrar's office, which was tasked with counting votes, could appear for an on-camera live interview. Meanwhile, one cable news network got caught hiding iPads behind its partner Microsoft's tablets on air.