Facebook unveils new tools for publishers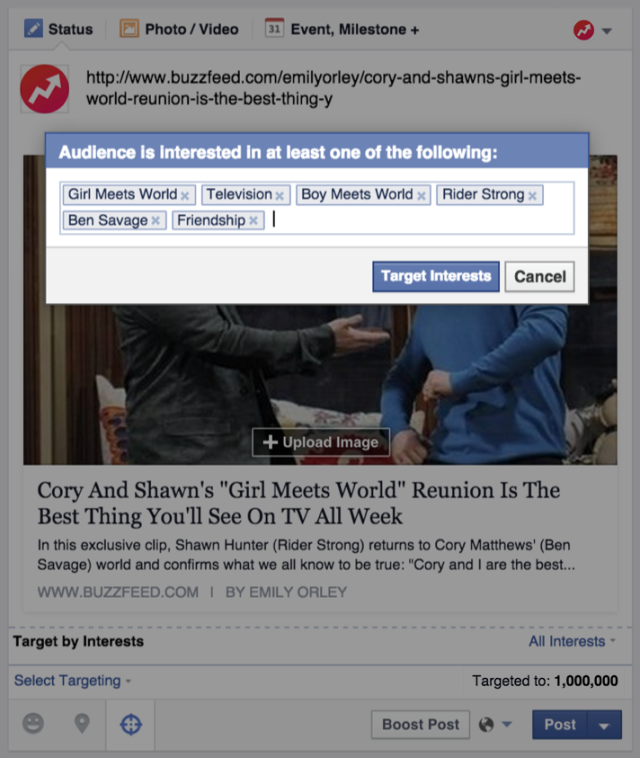 Facebook has announced several new tools for media publishers designed to help control who can see posts and for how long, more tightly integrate with social sharing of links and provide better analytics.
Interest Targeting: This feature allows publishers to select specific topic areas that, in turn, will allow the post to only be shown to a subset of those who "like" a page. The tool is only available on desktop and requires the page have the "Targeting and Privacy" setting activated. By way of an example, a news organization could tag a football story so that it's only shown to sports fans or an entertainment story to only show up to those interested in certain shows or stars.
Post End Date: This setting allows publishers to set a date to stop showing a particular post in users' newsfeeds. While the post will always remain visible on the page itself, Post End Date is designed to help prevent outdated stories from resurfacing in newsfeeds.
Smart Publishing: This tool, which is available only to select publishers at this time, allows Facebook to insert frequently shared links from your website into newsfeeds automatically. These posts are separate from ones the page may publish.
Enhanced Insights: Facebook has also rolled out a more comprehensive suite of tools that allow publishers to gain insights into the popularity of their page and posts.
Read Facebook's full blog post about the new features here.