Seven News relocates during Sydney crisis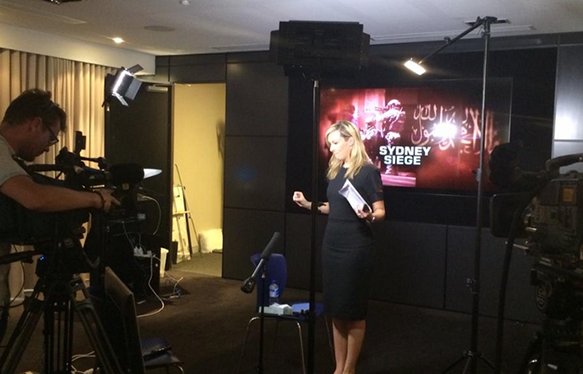 With studios just 50 meters from the Lindt Cafe and the Sydney hostage crisis in Martin Place, Seven News was forced off the air and evacuated during its Monday morning broadcast, causing a mad scramble to relocate its news operations.
The event unfolded live on Seven's "The Morning Show," which has a street side studio and camera position overlooking the cafe.
Seven's broadcast was temporarily taken over by the networks Melbourne studios until a makeshift setup was assembled at the networks headquarters in Jones Bay, an inner-city suburb of Sydney.
A conference room was quickly turned into a studio and newsroom, with equipment quickly being assembled.
The setup included an existing wall monitor, likely used for conference room presentations, with some portable lighting units and two cameras.