Chicago sportscaster apologizes for 'cut your wrists' OTS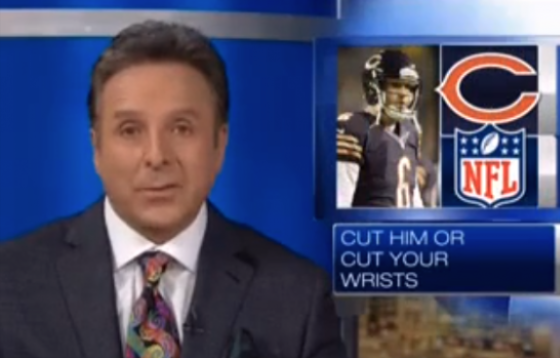 Chicago sports anchor Mark Giangreco, during a analysis piece on Chicago Bears quarterback Jay Cutler, appeared next to a graphic reading "Cut him or cut your wrists."
Viewers of WLS-TV, the ABC O&O in the third largest market, didn't take kindly to the thinly veiled reference to suicide and flooded the station with complaints.
"My remarks were inappropriate, and I deeply regret and apologize for this incident," said Giangreco in a statement posted to TVSpy.
Giangreco apologized on air for the incident as well.