Chicago NBC tweaks graphics for screen size shift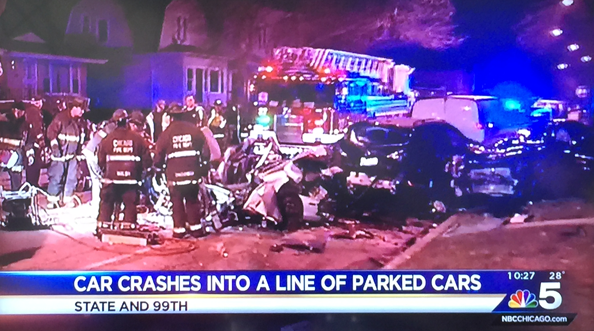 WMAQ-TV, the NBC O&O in Chicago, recently announced it will begin letter boxing its local news and NBC programming to preserve the full 16:9 aspect ratio and, along with that change made some adjustments to its news graphics package.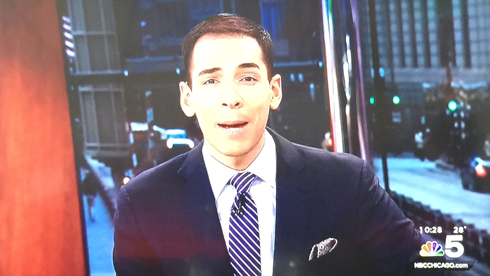 The station has moved its bug to the far right side of the screen, rather than positioning to accommodate the right side cutoff. The blue background with subtle animation has been dropped and the station added a black box with angled side on the right side. The time and temp, meanwhile, float above the station logo.
The station's lower thirds, meanwhile, are now wider and feature slightly bolder typography. In addition, the gold line between the first and second tier is now thicker.
The station still, however, starts the text in lower thirds a fair amount of space from the left, very similar to how many stations handle L3s that must be read in both 4:3 and 16:9 aspect ratio.
The blue and white tiers now feature subtle angled animated elements that echo the one found in the bug.
Other parts of the station's graphics, including the opens, remain the same.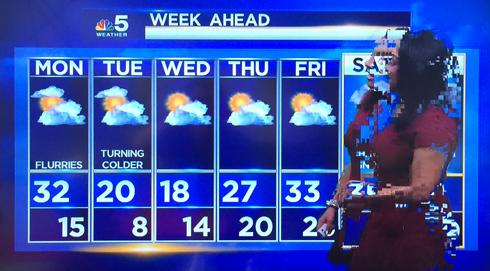 Most of the weather graphics have remained the same, with the title bar running across the top of the screen left floating int he middle. However, the station's seven day board now stretched the entire width of the screen, making the typography and icons are much more prominent (sorry about the strangely pixelated image above).
Leaving the old title bar, however looks strange and really should have been updated at least on the week ahead graphic.