Technical problems turn Pittsburgh anchors blue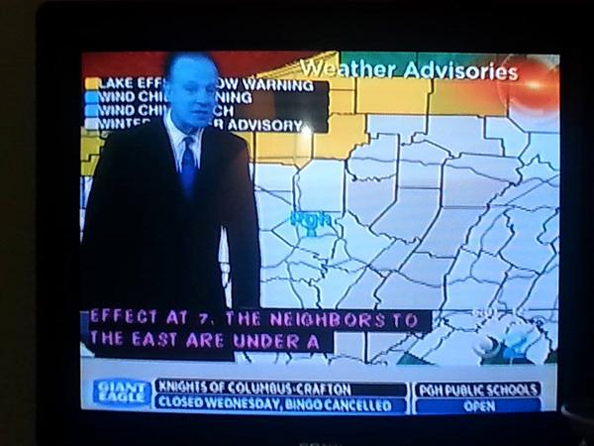 While some of its viewers may be a bit blue from the freezing temperatures blanketing the Pittsburgh market, a technical issue with the station's transitter is turned KDKA-TV's anchors blue this morning.
The station tweeted out an image above and explaining its blueberry-toned talent is the result of an unspecified technical issue.
The discoloration is reportedly affecting over the air viewers as well as those tuning in via DirecTV and two local cable systems.