Chicago station says 'pubic' schools canceled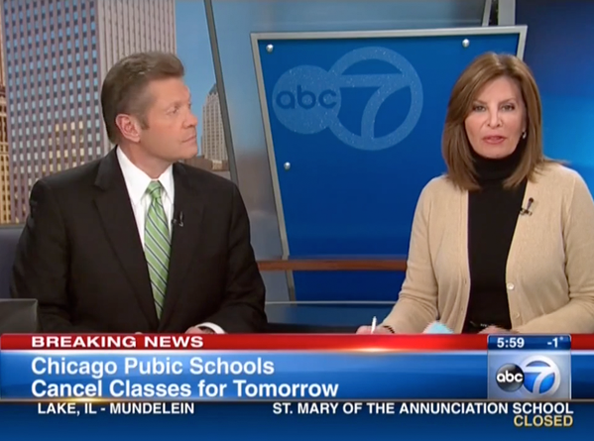 Chicago's ABC O&O WLS-TV fell victim to the unfortunate similarity between the words "public" and "pubic" in its rush to get the news out that Chicago Public Schools had decided to cancel classes Thursday.
The station excitedly proclaimed "Chicago Pubic Stores Cancel Classes for Tomorrow" in a breaking news lower third that ran beneath anchors Kathy Brock and Alan Krashesky Wednesday.
The lower third also contained a subject-verb agreement error — with "cancel" being used instead of "cancels." "Cancels" should have been used because, in this case, "Chicago Public Schools" is referring to a singular entity.
[field name=iframe]