CNN interviews Rand Paul with Snapchat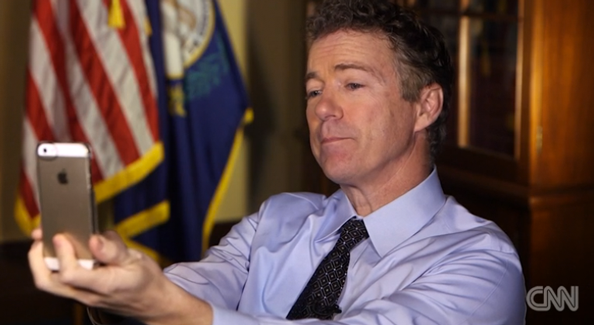 CNN has conducted what it called a "historic" interview with Sen. Rand Paul via self-destructing messaging app Snapchat.
Snapchat is a popular app that allows users to send photos and videos to friends that can then only be viewed for up to 10 seconds before they are deleted.
The app, which has become notorious for being used for "sexting," was used by CNN in what the network calls a first-of-its-kind use.
Of course, this being the TV news business and having content that disappears after 10 seconds doesn't exactly make the most sense, CNN had cameras with Paul in the room to document his responses. The network also captured the images and videos sent to him by correspondent Ashley Codianni and edited them into a package.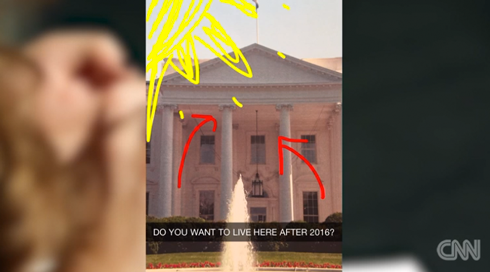 Codianni made use of the face-to-face video feature of the app, but also sent Paul the photo shown here, making use of Snapchat's drawing feature to add some strategically pointed arrows a sun.
Paul, meanwhile, proved that even gimmicky social media interviews are still the breeding ground for evasive answers when responding to the question written on the photo: "Do you want to live here after 2016?"
"Maybe … but I think maybe they need to guard the fence a little bit better than they've been doing lately," he said.
CNN has asked Paul one-on-one questions via Snapchat before, but says this was the first "full" interview conducted via the app.
Watch the full interview here:
[field name=iframe]