Conan: Brian Williams 'takes credit' for Miracle on the Hudson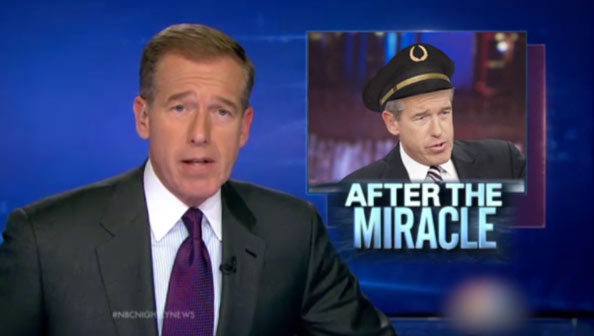 Yesterday, we noted some photo tweets poking fun the the Brian Williams #BrianWilliamsMisremembers scandal that's rocking NBC News.
The tweet included historical photos that were Photoshopped to include Williams' face.
Well, Conan O'Brien's production team has proven itself just as good with Photoshop — and audio editing.
The TBS comedian featured a collection of stories where Brian Williams "get in on someone else's glory":
[field name=iframe]
We're also reminded of this clever clip from 2011 when Conan reported on the new "NBC Nightly News" set.
[field name=iframe2]