Jackson CBS gets new set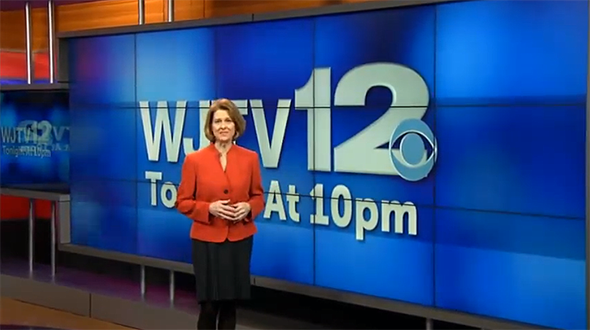 Jackson, Miss., CBS affiliate WJTV-TV has debuts a new set from Devlin Design Group.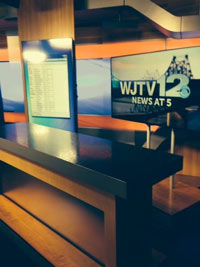 The station is able to leverage the set's large video wall and display panels to create its own unique look.
That video wall serves as both the main background from the large, circular standing anchor desk as well as a standup location.
The set also includes an additional presentation area with a band of printed graphics framed by color changing walls. This area is also stocked with a freestanding landscape flat screen and a vertically-mounted video panel on a flat wood-toned panel.