Jacksonville station labels Brian Williams 'raccoon meat'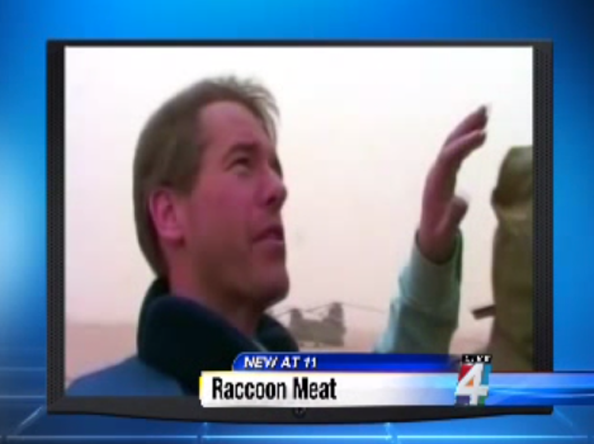 A misplaced lower third airing with the wrong video clip made for an awkward juxtaposition at one Jacksonville station.
WJXT-TV anchor Rob Sweeting was teasing a story about eating raccoon meat (remember, it's sweeps) when embattled NBC News anchor Brian Williams' photo popped up on screen.
A standing Sweeting spotted the error and stumbled over the script, attempting to explain that the image and tease didn't match up and the station cut away to a one shot on anchor Mary Baer at the anchor desk.
The look on Baer's face is priceless: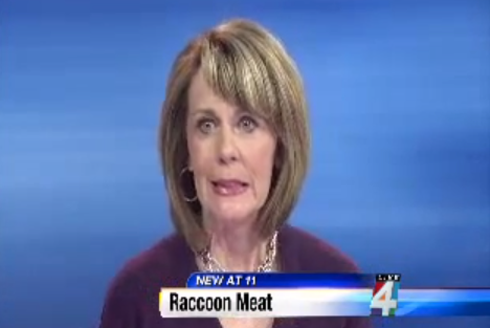 Watch the full video below, courtesy of FTVLive: