Longtime Chicago forecaster touts purported replacement in promos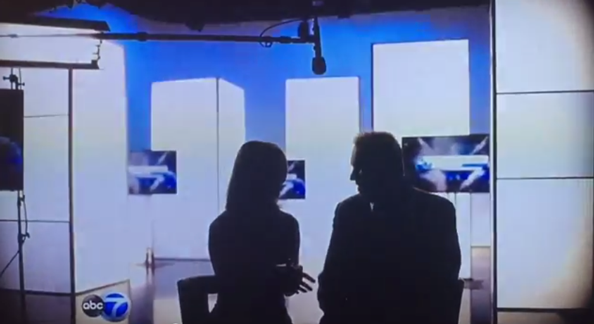 WLS-TV, the ABC O&O in Chicago, is airing interview-style promos featuring current chief meteorologist Jerry Taft and newcomer Cheryl Scott.
Scott, who joined the ABC 7 Eyewitness News First Alert weather team in December after leaving NBC O&O WMAQ-TV in October, is reported to be in line to take over for Taft when he retires at a yet-to-be-determined-date, and this promo, in which Taft all but gives his blessing to Scott, seems to further solidify that possibility.
Scott reportedly had to sit out a non-compete period before officially signing with WLS-TV — during which her now former employee also had the right to match Channel 7's offer.
The promos feature Scott and Taft, seated next to each other in front of an open space littered with large, internally lit columns and freestanding flat screens, discussing the teamwork that goes into their forecasting. At one point Taft says "she's been a pleasure to work with."
Interspersed with the interview-style clips are shots of Scott and Taft "comparing notes" and working together at what appears to be a faux weather workstation that's been set up in front of the same background.
Other shots also include people walking around in front of them — presumably meant to be busy weather staffers rushing around with important weather paperwork or thoughts.
Overall, the promo comes across rather staged and a thinly veiled attempt at basically christening Scott as the heir apparent to lead the station's weather team, though the somewhat surreal and sterile background does give the pieces an eye-catching look.
Watch the promo here: