MSNBC/Telemundo hosts town hall with President Obama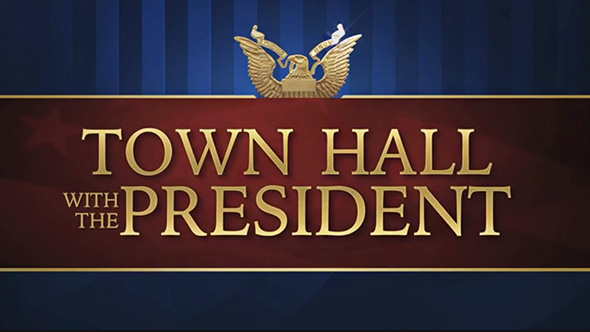 MSNBC and Telemundo hosted a town hall with President Barack Obama Wednesday from Florida International University.
Graphically, the two networks shared an overall look (based on MSNBC's State of the Union/Presidential Address graphics package), with each adding a few elements.
The taped program aired in primetime and began with Jose Diaz-Balart introducing the town hall (recorded twice in English and Spanish), following by a pre-produced opening with time-lapse footage and images of the immigration debates around the United States.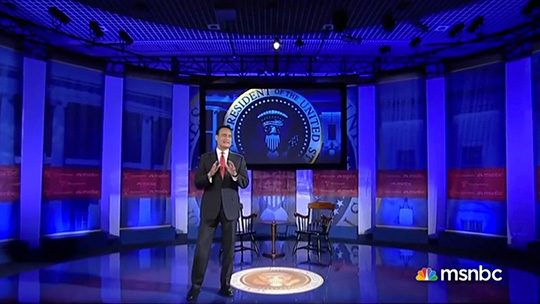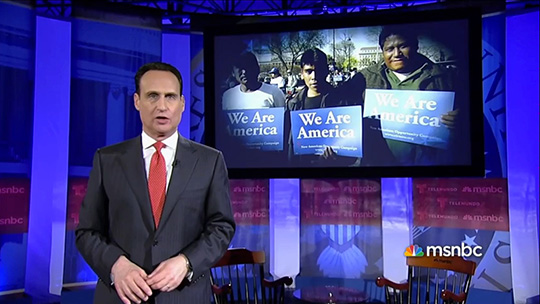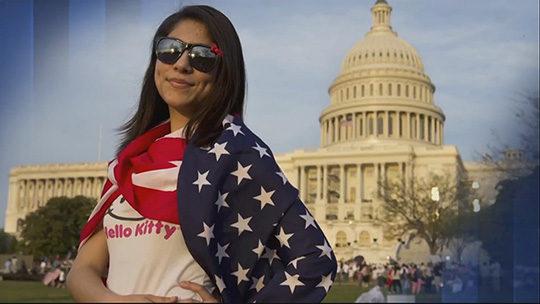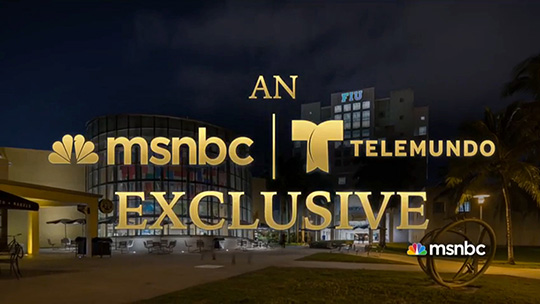 A small bar anchored the bottom of the screen. On MSNBC, just a bug was present with no top bar. Telemundo opted to display pull quotes and questions.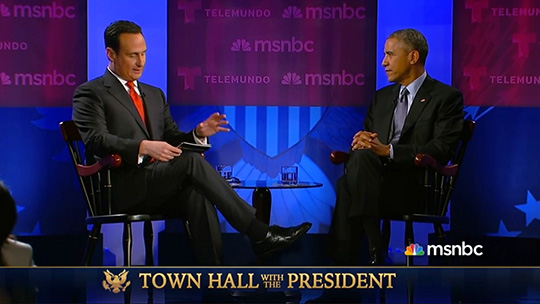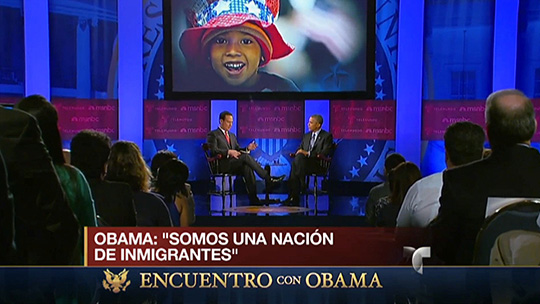 Scenically, the setup used large graphic banners with the MSNBC and Telemundo logos repeating. A rear projection screen was above the seated position and included imagery throughout the discussion. The Lighting Design Group and Senior Designer Steve Brill lit the stage.