Thomas Roberts debuts on MSNBC dayside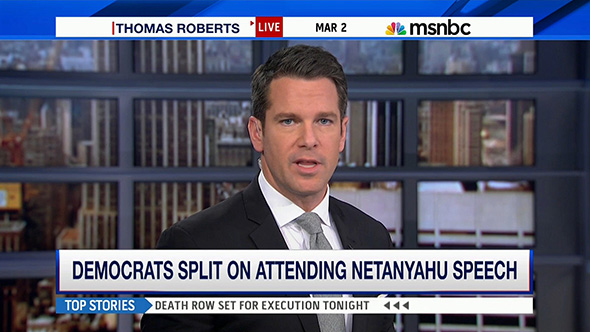 With a mix of headlines, social media and Steadicam shots, "MSNBC Live with Thomas Roberts" debuted today.
Using an upbeat format with quick changes and less talking heads discussing politics, the show feels like an MSNBC program from a different era. The show actually flowed from one story to another, instead of drowning in debate and a panel format.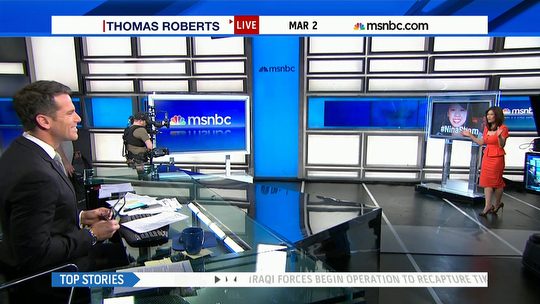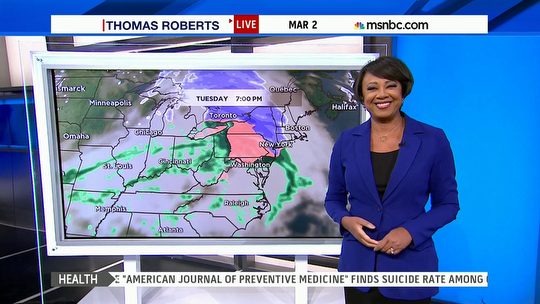 Throughout the show, Roberts was joined in studio, including WNBC-TV Chief Meteorologist Janice Huff and Frances Rivera, providing social media updates.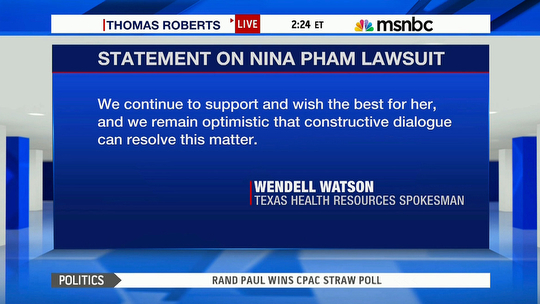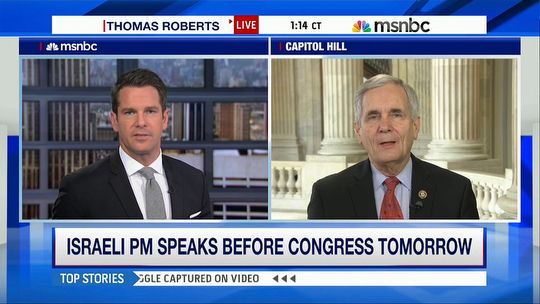 Graphically, the show featured a blue and white color palette with a virtual room of columns in the various opens, bumps and backgrounds.
The show also included a "laugh track," in the sense that the studio crew often audibly laughed to Roberts jokes. We'll see if the overall format lasts, but anything is better than "Ronan Farrow Daily."