Miami station previews BIG new newsplex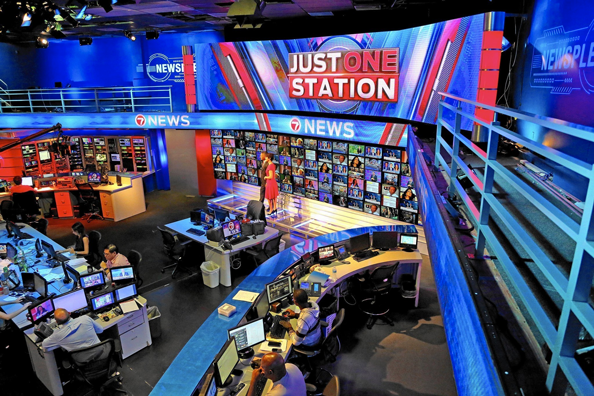 They promised something BIG was coming … and that something is a new newsplex.
WSVN-TV, the Sunbeam Television Fox affiliate in Miami known for its flashy news presentation style, has been presenting its newscast from in front of a green screen for several weeks while it preps an update to its working newsroom set.
From the images provided the Sun-Sentinel, the new set appears to maintain much of its basic layout, but now features a plethora of video panels where, in many cases, only solid wall was before.
For example, the station has added a video ribbon that fronts the balcony as well as huge video walls camera center both above and below. The lower portion is used to replicate the familiar "monitor wall" look from the previous set iteration, but a glass platform in front of it is also slated to be used as a standing presentation area.
The changes are, in many ways, similar to a renovation done to sister station WHDH-TV in Boston back in 2008 and, the video ribbon in particular, is similar to that station's 2014 update — for example the monitor wall camera center background and video ribbon.
Watch the Sun-Sentinel produced video below.
[field name=iframe]
(Sorry for the lame autoplay — this was the only way we could embed it)