Israel votes: A look at the sets and graphics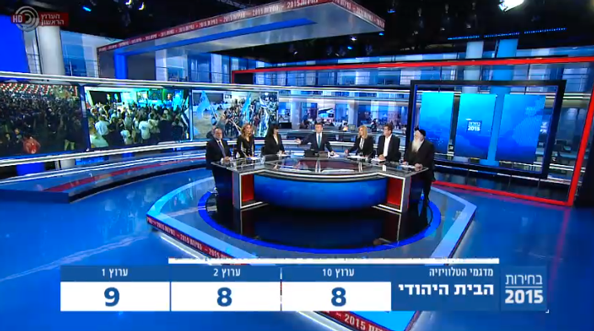 Just like in the United States, election coverage is a major event for television news outlets around the world, and Israel's national election is no exception.
On Israel's Channel 1, the network favored wide shots, such as the one shown above, of its expansive set giving viewers a view of the curved video wall ticker-lined header element and full slate of commentators seated around a desk.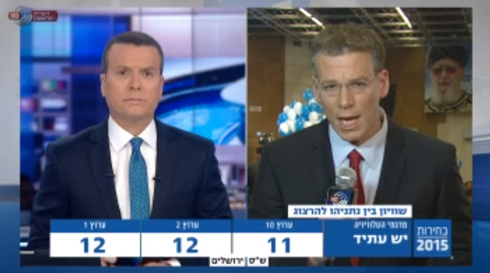 The channel's graphics were simple, using blue and white boxes, as shown above.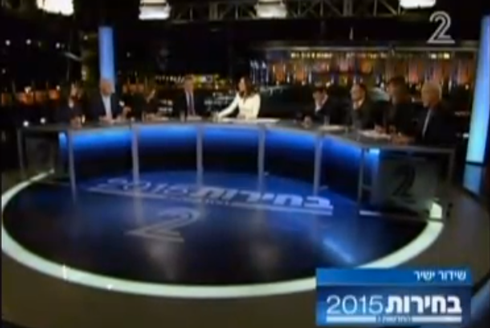 Channel 2, meanwhile, also used a curved desk on a temporary set for its lineup of commentators. The set featured an internally lit ring along with branding on the circular center section of the riser.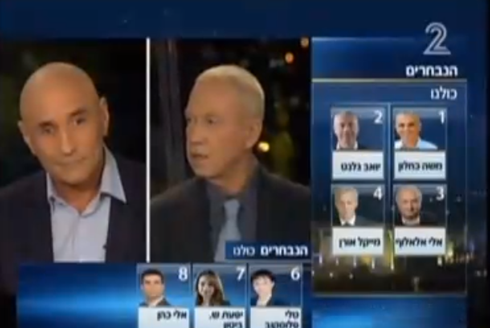 Around the perimeter of the set, lighted columns and trusswork is visible. Channel 2 opted for dramatic lighting and almost somber deep blue graphics with brighter bursts of color.
The graphics also incorporated photography of candidates, which were frequently displayed using a large reverse L-bar layout, as shown above.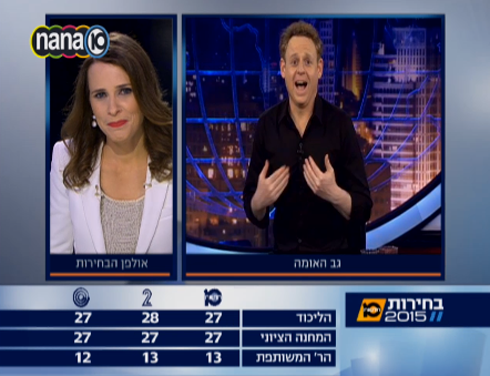 Channel 10, meanwhile, had its hosts in front of a stylized cityscape background, which also included a globe scenic element.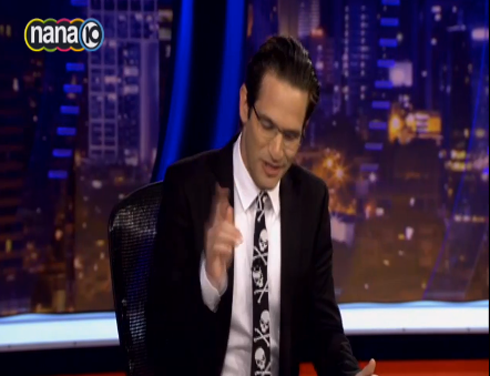 The backdrop also incorporated arches and hash marks and, below it, a band of white and a deep rich wood toned knee wall is visible.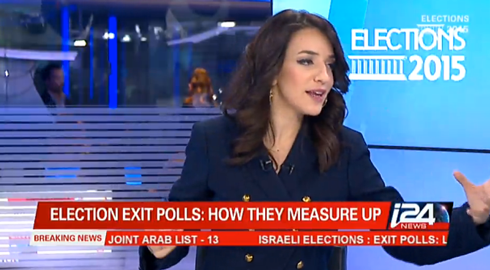 i24 News, meanwhile, originated from what appeared to be a rather cramped set with a work area barely visible behind glass wall that featured horizontal banding (above). The rest of the studio was outfitted with video walls that were used to display graphics, including photos of candidates.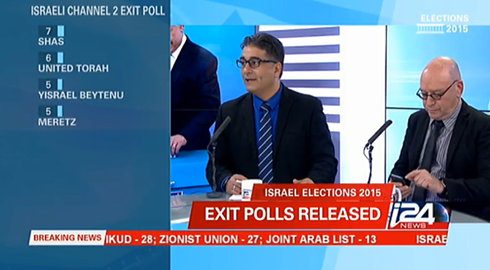 The station's bold red lower thirds and ticker stood out and also included interesting side-to-side transitions that would result in data being shown to the left side of the screen in a blue-gray box. Interestingly, the graphics here were much simpler and didn't use the angled theme found throughout the rest of the package.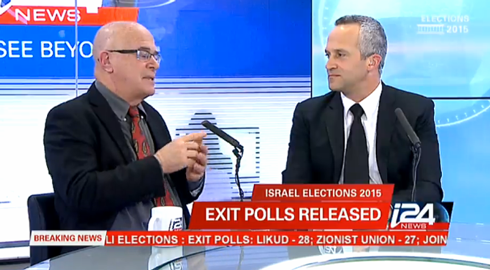 The network's fullscreen graphics used the same simple bars found in the split screen look, as shown below. Here the lack of angling is a bit more noticeable.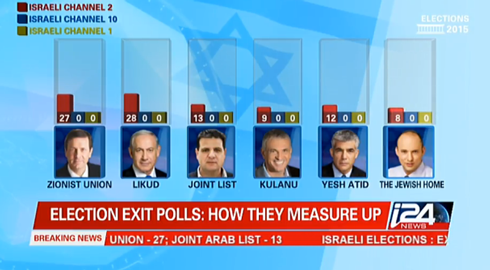 Another interesting point: All the major channels in Israel display exit polling data from each other for on air comparison.