Ventuz enters into Dutch TV market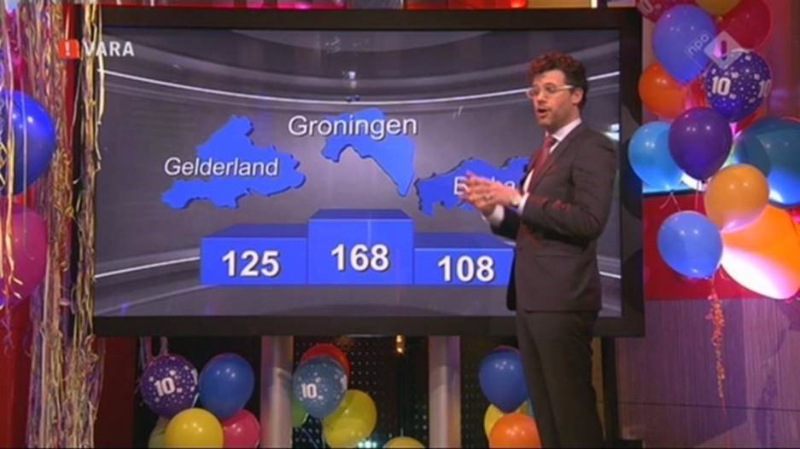 Ventuz's real time software suite was recently installed by Prographics in the Nederlanders.
"We were increasingly confronted with customer requests that demonstrated to us the limits of the solutions we had in place," said Sander Cox of Prographics. "Especially when it came to interactive in-studio installations and elaborate design work, we needed a toolset that allowed us to leverage our full creative potential. Ventuz was the perfect choice for us."
Used for the 10 year anniversary special of "De Wereld Draait Door," the system allowed hosts to dynamically display a number of graphics including maps and statistics.
The installation gave credit to the most famous part of "De Wereld Draait Door," which highlights funny moments in television. Via the touchscreen, the host could bring up the funniest video clips from the ten year history of the show, serving for a most humorous evening.