ChyronHego launches automated templates for Metacast platform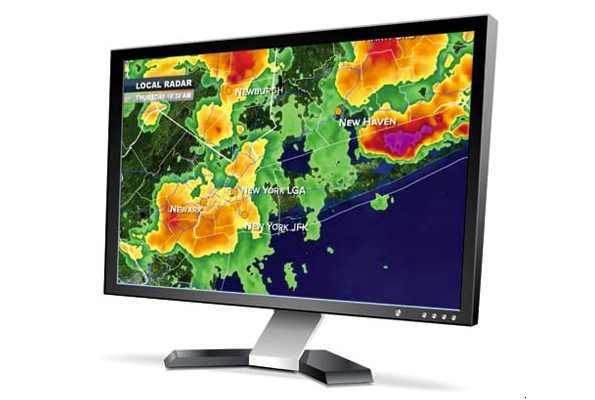 Subscribe to NewscastStudio's newsletter for the latest in broadcast design and engineering delivered to your inbox.
ChyronHego announced today at NAB the launch of Metacast MediaMaker, a new version of the companies Metacast weather graphics platform.
The new system, aimed at secondary channels or periods of lower viewership, provides an automated, template based workflow.
"With Metacast MediaMaker, we're delivering the best of Metacast in a low-cost and easy-to-deploy solution for producing automated 24/7 weather graphics," said Johan Apel, president and CEO, ChyronHego. "Metacast MediaMaker is ideal in situations that don't require a full-time weather production staff, such as in smaller secondary channels or evening/weekend broadcasts with lighter viewership."
The Metacast platform is currently deployed across six continents, allowing stations to create robust data-centric weather graphics.
Metacast MediaMaker has much of the same functionality built into its predefined templates, allowing users to render constantly updated weather clips and deliver them live into a ChyronHego BlueNet or CAMIO graphics workflow, an internal MAM, or any other file-based broadcast workflow.
Templates include national, regional, and local animations for radar, surface wind, and surface temperature forecasts.
All weather animations are automatically rendered and continuously updated using Metacast MediaMaker's built-in links to real-time weather data from sources such as radar, satellite, forecast models, pinpoint city/location forecasts, and remote weather stations.
The templates also integrate seamlessly with a station's existing weather data links, such as those already in use with the larger Metacast solution. Stations with deployed graphics workflow solutions, such as ChyronHego's CAMIO, can drag and drop Metacast MediaMaker templates directly into the larger weather workflow.