'GMA' adds sponsored ticker to news update segment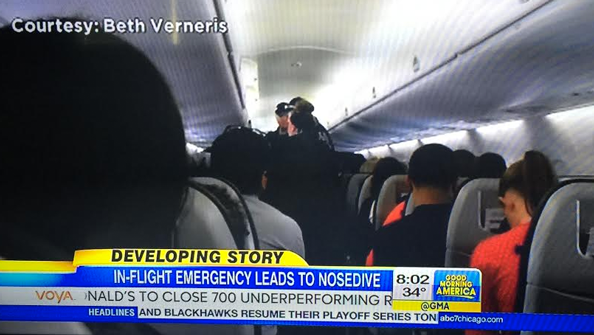 We noticed "Good Morning America" has been adding a sponsored and branded business headline ticker to the lower thirds during its 8 a.m. hour news update.
The ticker, which is sponsored by financial firm Voya, replaces the lower tier of the show's standard lower third and airs just above the ticker inserted by the local affiliate.
Since it's white, the ticker almost appears integrated with the lower third, though the use of a wider, more modern sans serif typeface that's borrowed from the Voya brand standards, looks a bit odd.
It's also worth noting that the ticker contains only business-oriented headlines, despite the fact the news update is a "all purpose" segment, such as the in-flight emergency story shown in this screen grab.