CNBC christens San Francisco location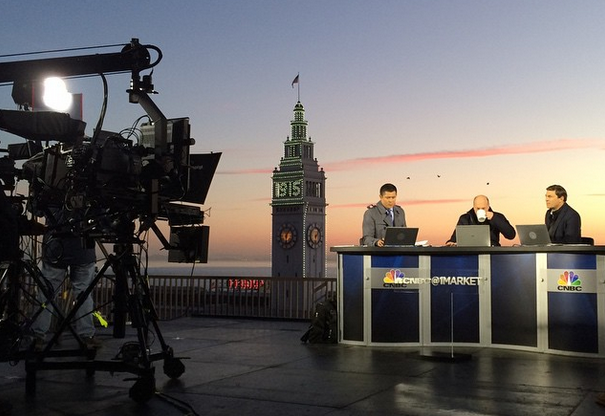 Soft launched in Early April, CNBC has a new home in San Francisco dubbed CNBC@1Market.
Yesterday, the network christened the location by broadcasting some of its marquee programs from One Market Plaza's rooftop.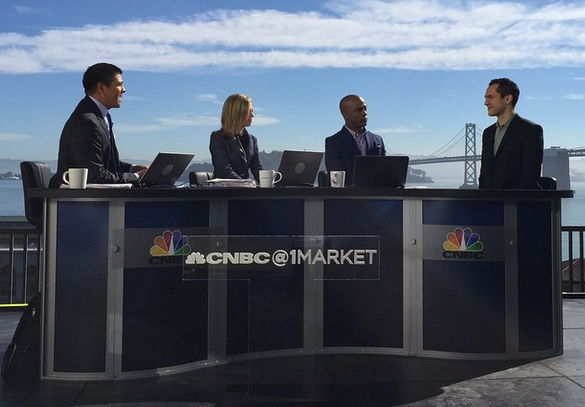 "Squawk on the Street," "Squawk Alley" and "Mad Money" all originated from a temporary setup that included sweeping views of the San Francisco–Oakland Bay Bridge and the Ferry Building. A small, portable desk was used with an acrylic CNBC@1Market sign placed in front.
CNBC shared many photos from the day on Instagram using the hashtag #1Market.