Robe creates custom lights for Al Jazeera London studio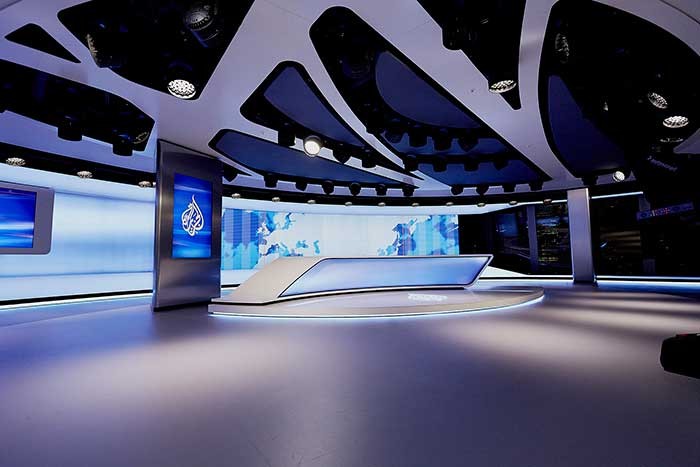 Al Jazeera's new broadcast studio in London, located on the 16th floor of The Shard, utilizes 80 special lights developed by Robe.
A special version of Robe's ROBIN LEDWash 800 PureWhite SW fixture was commissioned by lighting designer Manfred Ollie Olma of mo2 design for the broadcast studio.
The 600 square metre London studio is divided into two elements – the news studio and newsroom. The hub of the main studio is a four-person desk in front of a video wall with a city view background, and a three-person talk desk with a newsroom background and a city view. The newsroom features workstations and serves as a general hub for the facility.
Through mo2's design, lighting states can quickly be altered based on the broadcast.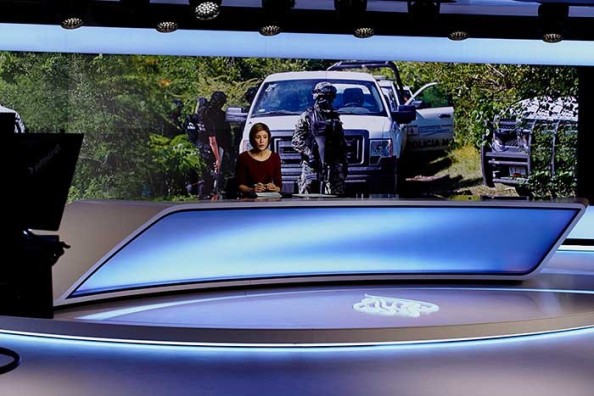 Due to the low ceiling height of the space – just 2.7 metres – the lighting elements remain visible on camera, creating a distinctive design element. This made the space a lot more dynamic, exciting and 'live,' a fact that also affected the choice of lighting fixtures.
A new version of the ROBIN LEDWash 800 PureWhite SW was produced, complete with a rotating beam-shaper, which in combination with the zoom gives additional control over the beam and eliminates the need for barndoors. The fixture is also made with the newest and brightest LEDs, has an increased efficiency ratio than the previous generation models, and is the same expedient size as the ROBIN LEDWash 600 even though it's an 800 fixture.
Moving lights are not particularly a standard or even common in news studios like this, but the low ceilings also meant that they would not be able to cover all the required camera, presenter and guest positions using a conventional fixed lighting rig.
The ROBIN LEDWash 800 PureWhite SW produces a flexible output and a uniform colour temperature, and moving – or multi-functional – fixtures as they prefer to call them in this context, also bring more advantages to a newsroom studio scenario, such as remote control of the movement allowing new positions to be created very quickly with minimal crew.