Chicago team's attempt at 'Today' inspired promo doesn't go well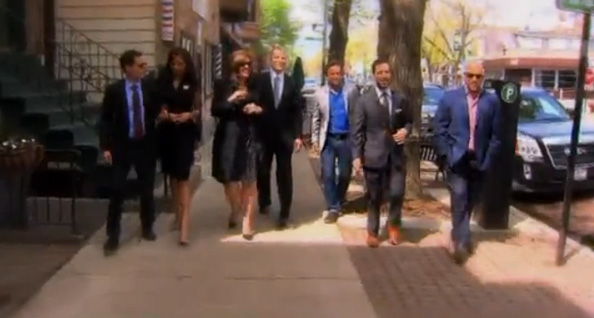 WGN-TV, the Tribune Media owned CW affiliate in Chicago known for its self-depreciating sense of humor decided to try its hand at mimicking the Super Bowl "Today Show" promo.
That promo, which featured Matt Lauer and Savannah Guthrie along with Natalie Morales and Al Roker hitting the streets of New York City and being fawned over by adoring fans.
So, WGN-TV tried the same idea on the streets of Chicago — and the results are pretty funny.
The team gets weird looks from Chicagoans passing by and one man even tries to cover the lens on a camera phone when a WGN-TV anchor plops down next to him and tries to snap a selfie with him.
Another woman tries to avoid the crowd of anchors — but is all hugs and smiles when she arrives at the front door of a friend or family member.
Finally, the anchors end up at a local bar, where they seem to gain some acceptance (at last), which leads to the tagline: "Like booze, we're an acquired taste."
Check out the promo below:
[field name=iframe]