News Corp. moves closer to moving HQ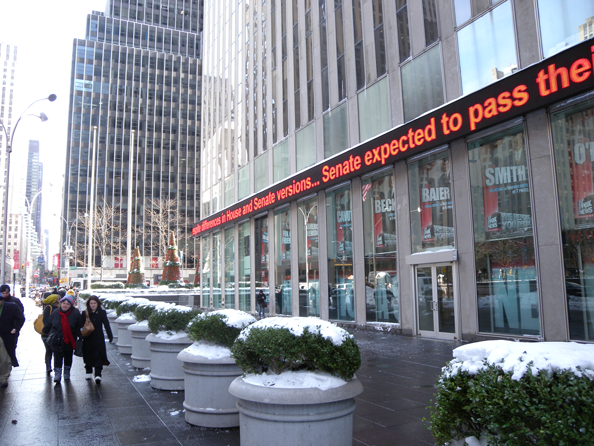 Rupert Murdoch's News Corp and 21st Century Fox have taken one step closer to moving from their longtime headquarters along the Avenue of Americas to lower Manhattan's World Trade Center.
The companies have signed a non-binding letter of intent to build a new skyscraper at 2 World Trade Center, according to a memo issued to employees.
News Corp., which has its offices at 1211 and 1185 Avenue of the Americas, has a lease on the space that includes the main studios and newsrooms for Fox News Channel until 2020, but has begun exploring moving as an option.
The memo emphasizes that no move would take place before 2020.
The current building includes ground level studios for Fox News as well as a wraparound ticker and has served as the cable network's headquarters since its founding. In addition, Fox Business Network also operates from studios in the complex.
Meanwhile, the foundation for the companies' potential new home has already been constructed and plans call for a 1,270-foot tall, 3 million square foot building. The building's construction is not contingent on the News Corp and Fox deal.
Should Murdoch decide to move his companies there, the letter indicates that the companies would work with Danish architect Bjarke Ingels to modify the Norman Foster design of the building to accommodate the unique needs of a television broadcasting facility as well as the office space needed for support staff.
News Corp and Fox would likely be the building's anchor tenants, but other companies could lease various parts of the building as well.
The new building is slated to be constructed on what is now a construction site as crews work to build the World Trade Center Transportation Hub, which replaces a major station destroyed in the Sept. 11, 2001 terrorist attacks.