Savannah Guthrie to be on $10 bill?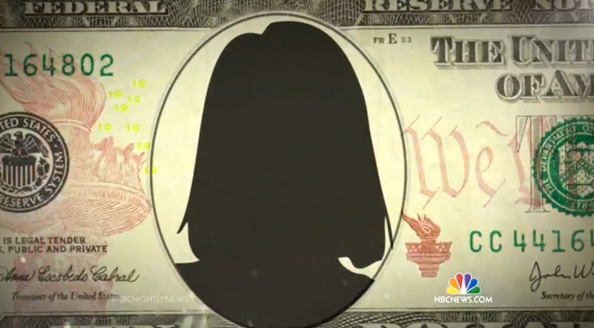 On Thursday's "NBC Nightly News," substitute anchor Savannah Guthrie mentioned the news that the U.S. Treasury plans to add a woman to the $10 bill — and the broadcast showed a fullscreen animated graphic with a silhouette of a woman that looked an awful lot like it could be Guthrie herself.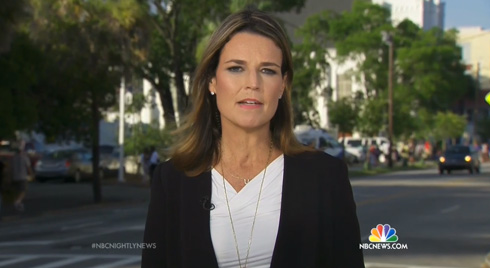 Of the possible contenders for the $10 bill — including Eleanor Roosevelt, Harriet Tubman, Rosa Parks — none of them really have the modern, trendy hair style the silhouette sported.
Guthrie was reporting from NBC News from Charleston, S.C. rather than the normal "Nightly News" Studio 3B in Rockefeller Center in New York.