Devlin Design Group captures 'Triple Crown' of set design awards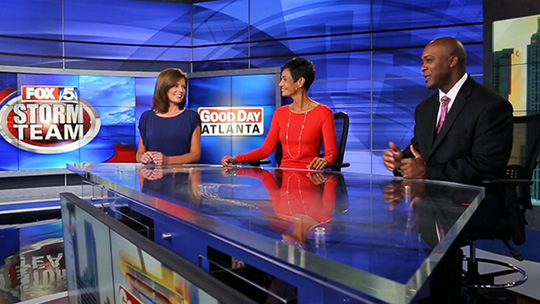 Devlin Design Group has achieved a rare honor, capturing all three major set design awards, for its WAGA-TV project.
"We are honored to be recognized for this scenic storytelling environment. Innovation is one of our foundational elements at Team DDG," said Dan Devlin. "The groundbreaking set at WAGA-TV is consistent with that goal. Some of our most fruitful discussions have begun with this statement 'What if we could…'"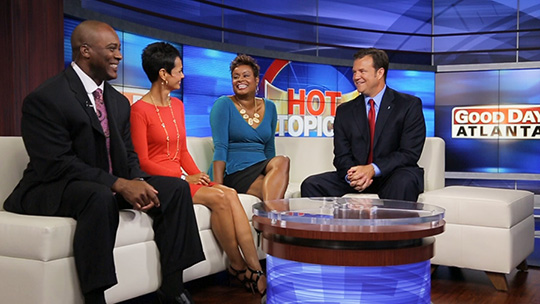 The set captured the 'triple crown' including awards from NewscastStudio, the Emmys and PromaxBDA.
A PromaxBDA judge noted about the set, "even though the set has very complex technology, the visual impact is very clean and easy for the viewer to understand. The talent stands out from the environment making the design head and shoulders above all of the other nominees."