Louisville CBS gets newsroom set update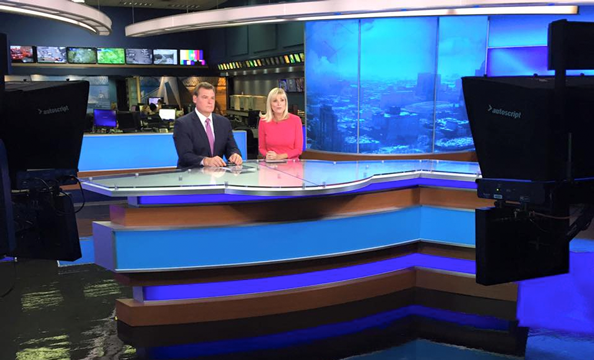 WLKY-TV, the Hearst CBS affiliate in Louisville, took the wraps off a newsroom set update.
The new set, which is positioned in front of the station's existing newsroom, includes a wide opening overlooking that workspace flaked by curved, backlit printed graphic panels, a look that's further accented by two curved floating headers.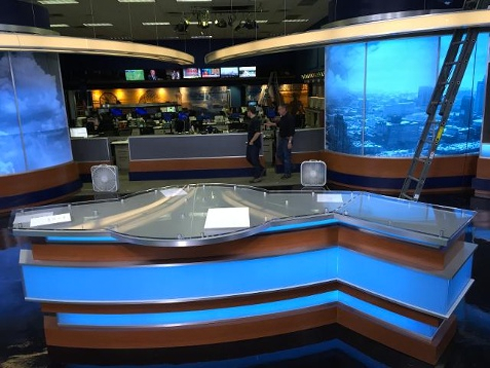 The new design also includes a new anchor desk with a circular enter portion as well as a flat panel video screens mounted in front of the printed graphics.
Park Place Studio worked with the station on the design.