PrimeTime promises 'more punch and throw' with new light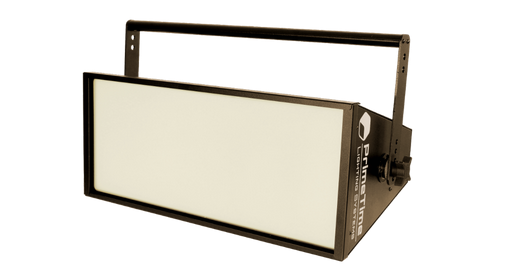 PrimeTime Lighting has launched a brighter led light, the 1SLED XB.
"It's the new standard for studio LED lighting," said Glen Harn, CEO or PrimeTime, in a release.  "Plenty of punch and throw emanates from the 1SLED XB with PrimeTime's renowned engineering technology and quality manufacturing heritage."
No fan. Passive cooling because of PrimeTime's exclusive heat sink engineering.
Quality reflectors. PrimeTime leads the industry in brightness with reflective technology.
Energy-saving LED. Strategic design to maximize illumination.
Five year warranty. PrimeTime's products are built to use and built to last.
Value. At a base MSRP of $1,885, the July Factory Discount offer is $1,414.
"The extra bright 1SLED XB is unique among the profusion of LED products introduced in the broadcast industry," said Harn.