Frankly acquires WorldNow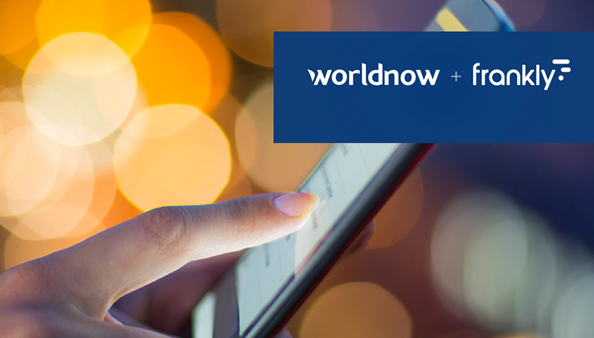 Messaging platform Frankly has agreed to acquire local media platform provider WorldNow in a $45 million deal.
Frankly owns a "homegrown messaging app" called Frankly Chat and a photoblogging app called Muzy.
WorldNow, meanwhile, offers a variety of services for local media outlets, including an integrated content management system, Web video platform and live streaming platform.
WorldNow was founded in 1998 and boasts a client list of over 450 outlets, reaching over 100 million monthly active users.
"In addition to the massive scale of the WorldNow audience, this acquisition also brings solid revenue and profitability. Their ad technology will provide immediate scale to make Frankly a significant player in delivering innovative advertising solutions to the world's biggest advertisers and agencies," wrote Frankly CEO Steve Chung.
As part of the acquisition, a Frankly Media division will be created, with WorldNow's former chief strategy officer Lou Schwartz heading it. Frankly's apps will be shifted under the Frankly Platform banner and continue to be based in San Francisco.