Updated 'Newsday' debuts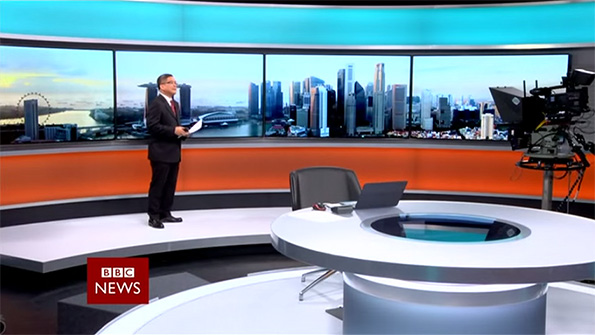 BBC's "Newsday" took the wraps off its new look on Monday, debuting an updated studio and motion graphics package.
Graphically, the opening titles follow golden light trails as they circle the globe, stopping at the shows two locations. Warm golds and purples are used throughout, creating a morning feeling without feeling too "Today Show."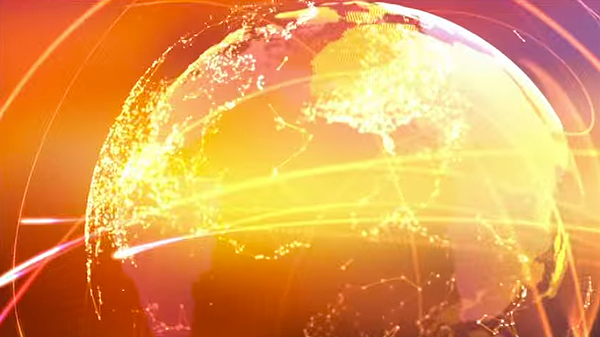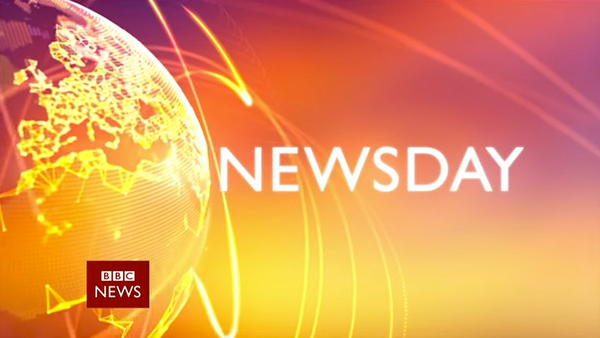 we reported last week
, the updated set design echoes BBC's
Broadcasting House
studio designs by
Simon Jago
, with a simple circular desk and backlit rings.
The studio also includes a large wall of windows, which provide a sweeping view of Singapore.
Stylistically, the design is what you expect from BBC. There's no real surprises, but that's not a bad thing as the design is executed great for the space.
Along with "Newsday." the Singapore studio is also used for the "Asia Business Report."