Comedy Central 'Daily Show' promo: 'Same chair. Different ass.'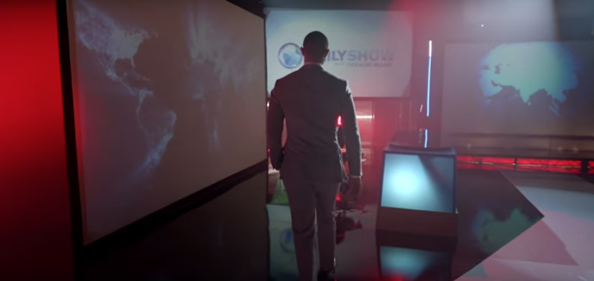 Comedy Central has released a new promo for the upcoming debut of "The Daily Show with Trevor Noah" that uses a simple message: "Same chair. Different ass."
The promo shows Noah walking through a dramatically lit passageway flanked with rear projection screens before making his way to an anchor desk and sitting down on the chair — hence the tagline. Several shots show close ups of Noah's posterior before he sits down at the anchor desk.
Also visible in the new promo is the show's new logo.
The show is slated to get a new set when it returns Sept. 28, which is not the one shown in the spot.