'Daily Show' shows off new logo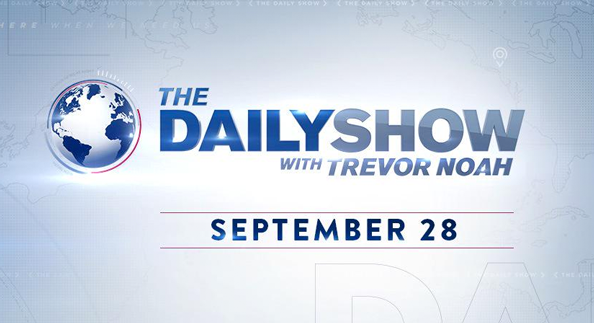 Comedy Central's "The Daily Show with Trevor Noah" has updated its social media profiles with a new logo.
The logo, which drops the show's longtime stencil-style typography in favor of clean, shiny letters and adds a global icon to the left. In addition, subtle hints of red have been added.
The new look does have close ties to the show's previous look, though if the social media graphics are any indication of the motion graphics, the new iteration may have a lighter, more airy look.
On the show's Twitter header photo, subtle text includes what appear to be some tongue-in-cheek taglines, including "The Place for Even More Politics," an obvious poke at MSNBC, and "We're There When You Need Us."