Some Sinclair stations get new websites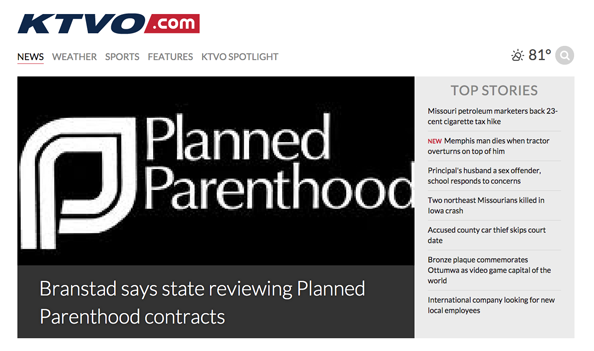 A handful of Sinclair-owned station websites have been moved to a new, cleaner design.
So far, the new design appears to be live on the sites for WTVH-TV in Syracuse, N.Y., WACH-TV in Columbia, S.C. and KTVO-TV in Kirksville, Mo. 
The new look features generous white space with large typography. The homepage features a large featured content area along with headlines and thumbnails linking to additional content areas.
Inside pages continue the focus on thumbnails and headlines, with a "more news" page taking on a Pinterest-like masonry layout: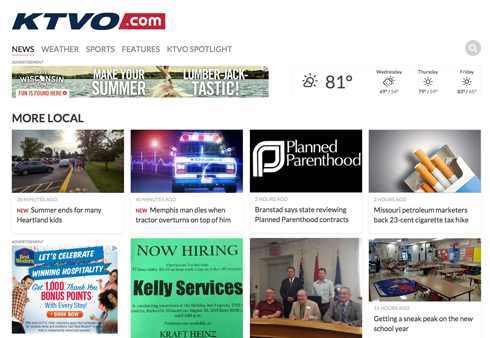 Story pages, meanwhile, include easy-to-read body text and large photos, as well as access to social sharing tools and other stories via sidebars.
The new sites, which notably serve smaller markets, could be testing grounds for a new site design to be deployed on a larger basis throughout the group.
Currently, the group's station sites feature a mishmash of mostly outdated designs, often closely aligned to which group the station was part of before becoming part of Sinclair.
Sinclair has, in recent years, acquired Allbritton Communications, Barrington Broadcasting, Fisher Communications, Four Points Media Grou,p Freedom Communications, Guy Gannett Communications, Newport Television and River City Broadcasting.