Fox Business fails at math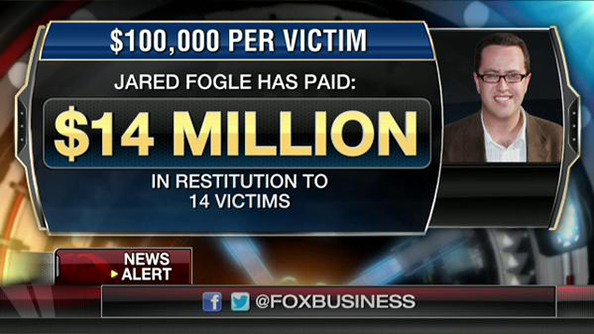 Fox Business, which is a cable network focused primarily on financial matters (read, math), made a pretty egregious multiplication error on a graphic it aired and tweeted concerning restitution former Subway restaurant spokesperson Jared Fogle will pay.
Fogle, who has accepted a plea deal connected to underage sex abuse and child pornography charges, will pay each of his 14 victims $100,000 as part of a unique settlement deal.
So, according to Fox Business, $100,000 times 14 is $14 million. Wait, what?
Nope.
$100,000 times 14 is $1.4 million.
The network later amended its tweet with a correction.
[field name=iframe]