'CBS This Morning' relocates Puerto Rico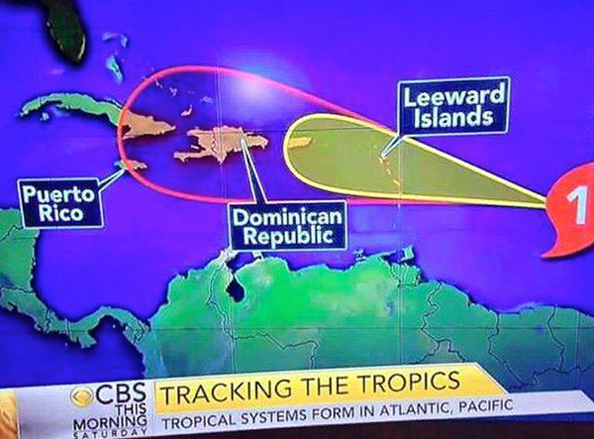 CBS News' "CBS This Morning" managed to relocate an entire U.S. territory Saturday.
The show was covering Hurricane Danny and showed a map with some projected paths of the storm.
Just outside the orange loop in the map, CBS labeled a mid-sized island as "Puerto Rico." However, the island is really Jamaica.
Puerto Rico, meanwhile, is actually located to the east of the larger island of Hispanola (shown with the label "Dominican Republic"), just inside the yellow loop.
[field name=iframe]