Los Angeles ABC moves to temporary set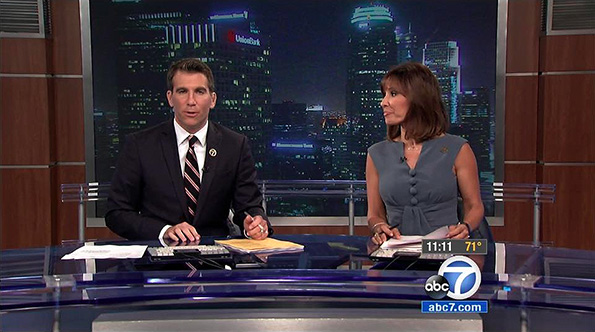 KABC-TV, the ABC O&O in Los Angeles, has relocated part of its set as work begins on a new home.
The temporary set includes the rear projection screen and original desk, but removes some backlit columns and graphics. Oddly noticeable on the set are two air vents.
KABC-TV has went a route similar to WLS-TV, creating a spacious set for its temporary move, unlike many stations which just use a small background and desk.