Fire alarm interrupts D.C. newscast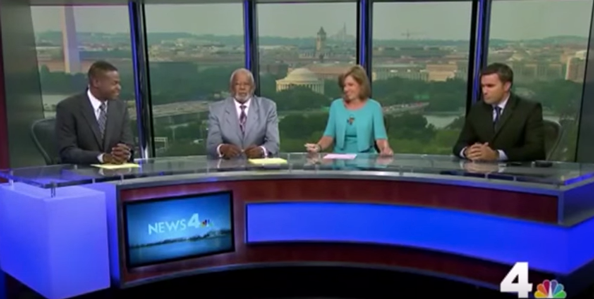 You know how many stations like to enter their newscasts with some cheerful, light banter between the "big happy family" at the end desk?
Well, things didn't work out quite that way for the team at WRC-TV in Washington, D.C.
After switching back to the studio from a sports report, viewers were greeted with the blaring sound of a fire alarm going off in the NBC O&O's studio.
Anchor Jim Vance attempted to make light of the situation — even directing, rather indignantly, a scolding to (we presume) the annoying fire alarm: "We are journalists!"
The one bright side is that fire alarm went off during the final block of the newscast — so the anchors were able to wrap things up.