ABC brands David Muir's Syria coverage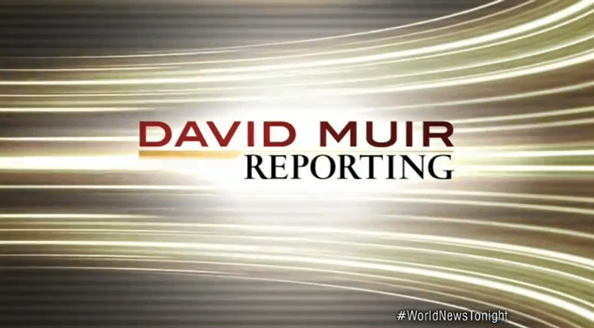 As part of its coverage of the Syrian refugee crisis, ABC News lead "World News Tonight" with a David Muir-narrated package that was fully branded with the anchor's name.
The report appeared under the "David Muir Reporting" banner, which used a design that eschews the normal, blocky "World News Tonight" look in favor of bright, slightly curved arcs of light.
Muir's name was presented in a deep red in wide sans serif typeface, with the word "Reporting" in an elegant sans serif beneath.
Both typefaces are also found in the "World News Tonight" logo.
Muir, meanwhile, has reportedly become known as "Anchor Monster" within ABC News.