A very animated 'MTP Daily' debuts on MSNBC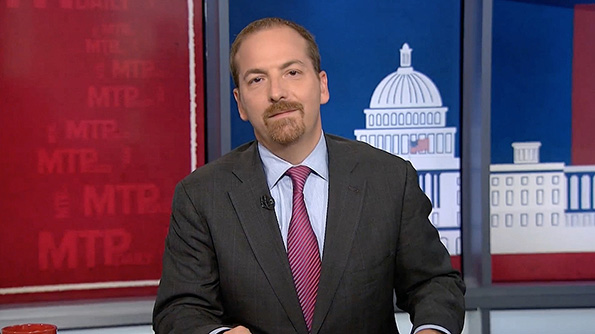 Chuck Todd is back in the daily cycle at MSNBC with his new show, "MTP Daily."
Based loosely on "Meet the Press," the show works to capture the spirit of the long-running Sunday program while allowing Todd an outlet to showcase NBC's vast political bench.
The show uses a very animated style for its graphics, likening it to "Schoolhouse Rock!" The look, a vast departure from the Sunday show, brings a fun and playful patriotism to "MTP Daily."
During the opening titles, stars and stripes fall from the sky as the U.S. Capitol transforms the "Meet the Press," revealing the shows shortened name.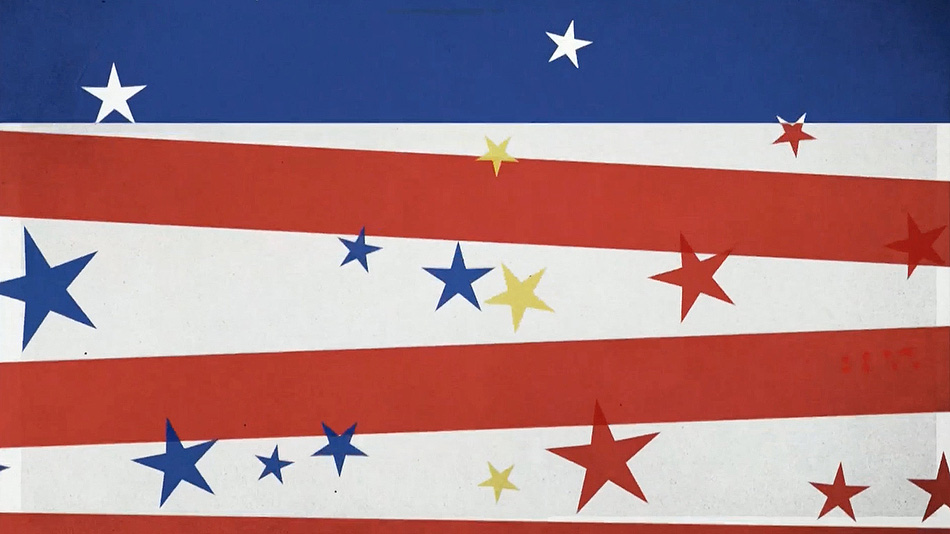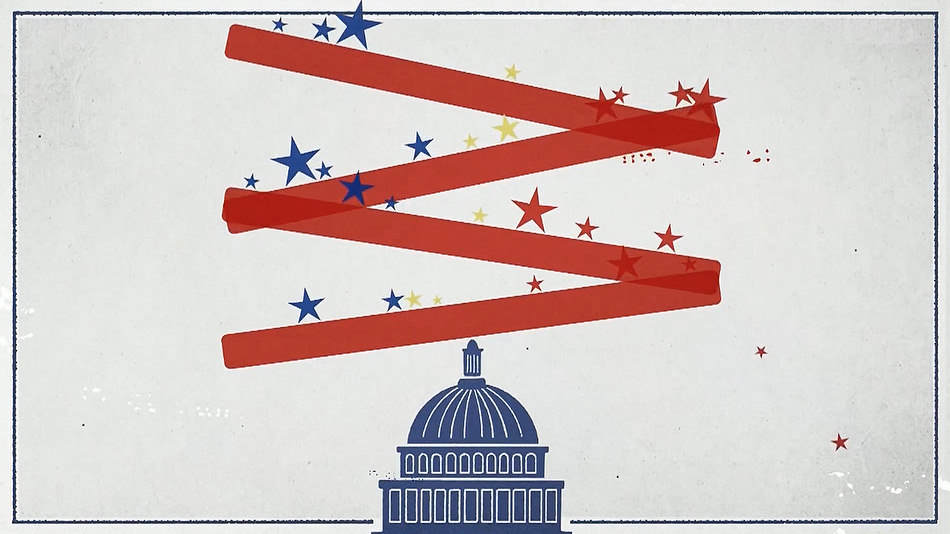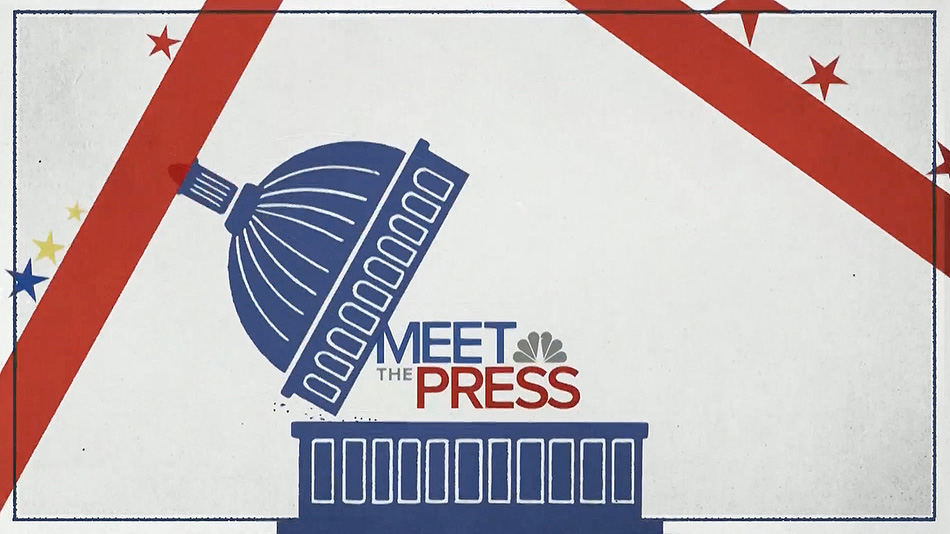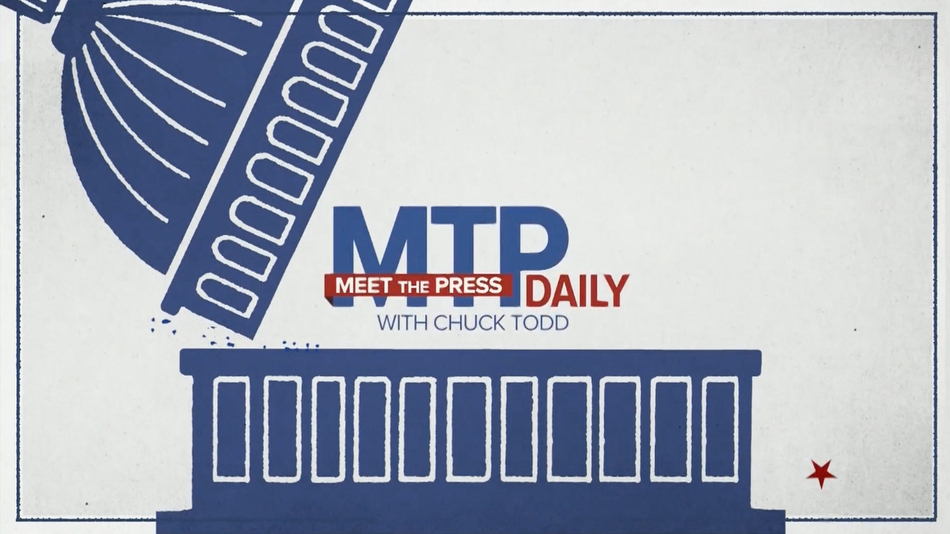 The skeuomorphic design continues throughout the show package, mimicking paper with hand drawn elements.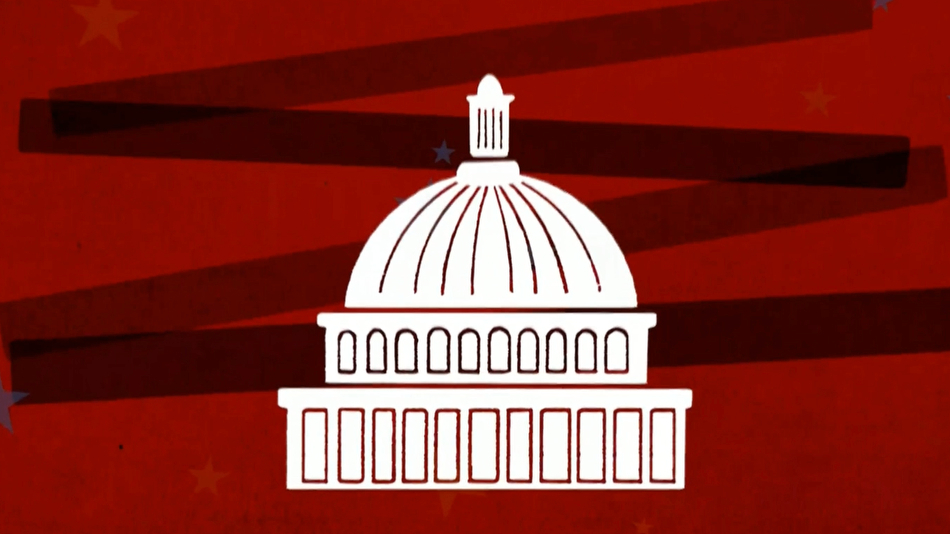 Musically, the show pays homage to "MTP," keeping part IV of "The Mission" by John Williams as its opening theme music.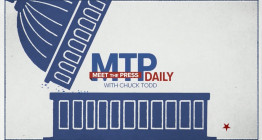 Motion Graphics
MTP Daily
View a gallery of this project…
It's interesting that MSNBC took the show package this direction, as it is at odds with the new MSNBC look and graphical direction.
Some primetime shows that haven't seen graphic updates since launch, like "Rachel Maddow" and "The Last Word," use a more animated look, but MSNBC has largely moved away from it. Shows like "MSNBC Live" use a glossy 3D world combined with the updated flat insert graphics that debuted in August.