Ticker returns to MSNBC primetime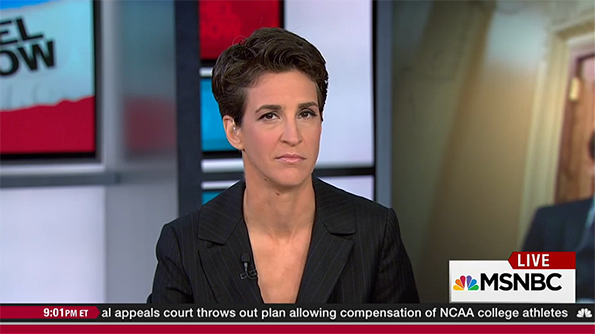 The scrolling news ticker has returned to MSNBC primetime, deepening the networks move toward less opinion.
The ticker hasn't appeared during the evening shows in many years, but the change follows the networks gradual shift towards more news.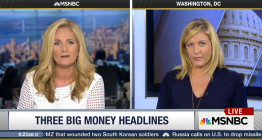 Motion Graphics
MSNBC
View a gallery of this project…
Oddly, the ticker displays the date along with the time.
The scroll hasn't gone unnoticed, as media critic Adalian says the ticker "won't add a single viewer" in a tweet.
[field name=iframe]
Both CNN and Fox News include this element during primetime.