HLN redesigns website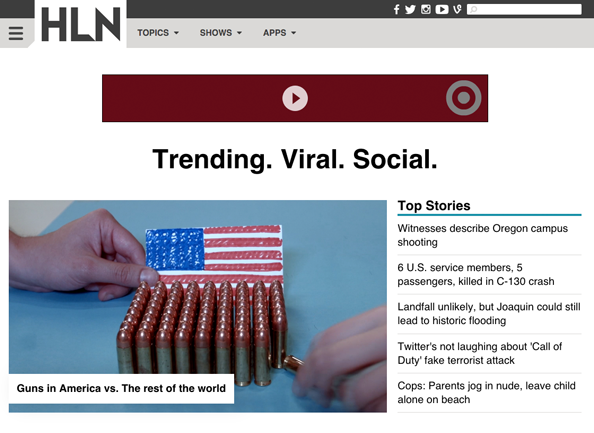 CNN's social-centric network HLN has redesigned its website to reflect the channel's focus.
The new homepage leads off with the words "Trending. Viral. Social." in what appears to be a headline, but the actual stories come just below that in a large photo on one side and a list of headlines to the right.
Meanwhile, a dark gray navigation bar along the top of the page connects users to sections with catchy names such as "Pop," "Justice" and "Feel Good."
This approach to navigation is actually quite clever — not only do they break content down into highly viral verticals, but they also connect well with key HLN programming, including primetime shows such as HLN stalwart "Nancy Grace."
A bit farther down the page is the HLN Social Index, a graphical look at trending topics online.
The system pulls realtime data for social networks and combines it into a fever chart with color coded lines that track trends by the hour.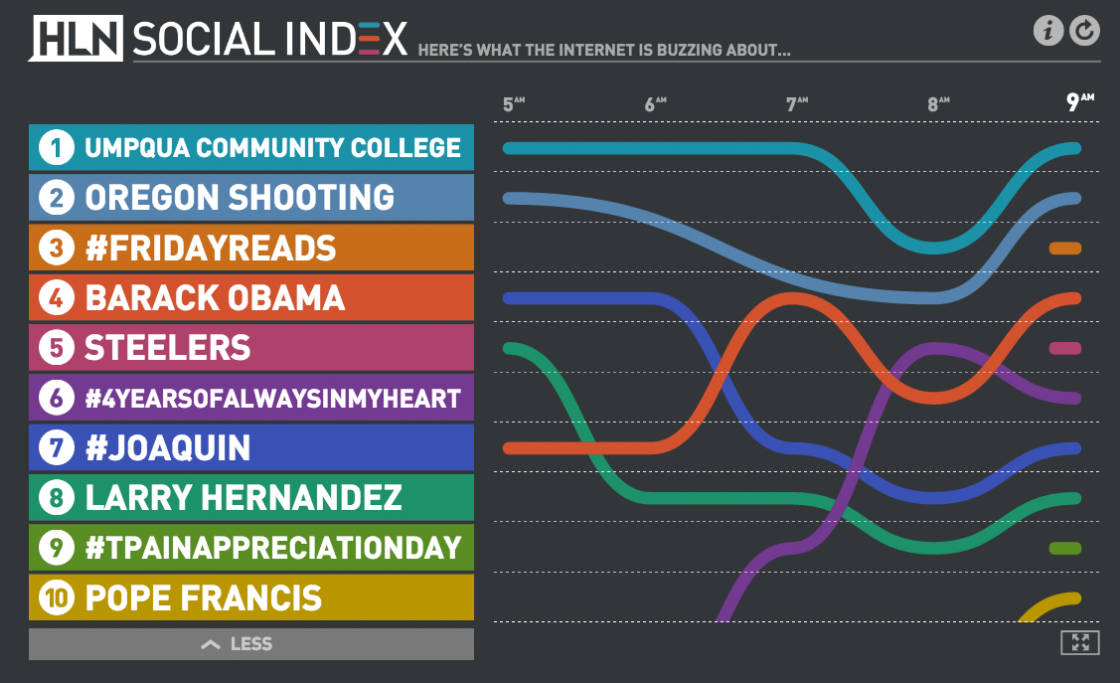 The team behind the HLN Social Index, HLN Labs, explains more about how it works in a blog post devoted to the topic.
Rounding out the rest of the new homepage are sections of content surrounding by generous white space.
As you dig deeper in the site, you'll find story pages that place heavy emphasis on videos or photo galleries with just a small amount of text (again, likely a nod to the social and viral strategy HLN is taking). In addition, when story pages are longer, the format often takes on BuzzFeed-style listicles.