Wichita ABC updates motion graphics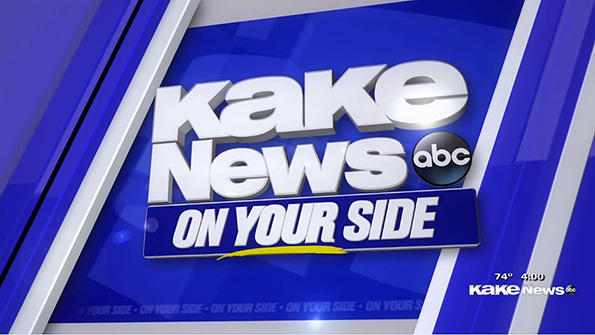 Gray Television's KAKE-TV updated its graphics over the weekend.
The look, which features the stations call letters extruding in the open, into a fair amount of 3D mixed with many angled elements.
The package uses blue and white for its colors, but changes for certain stories, like breaking news.
Opening Titles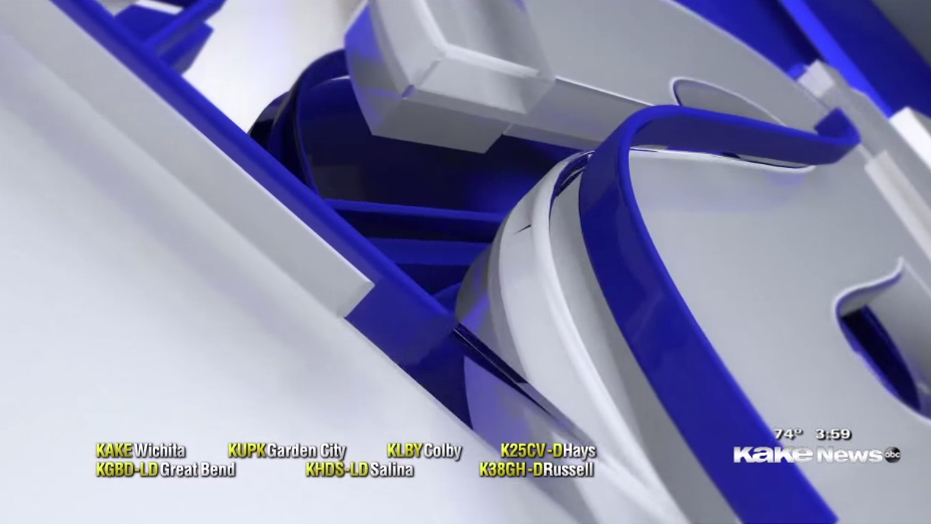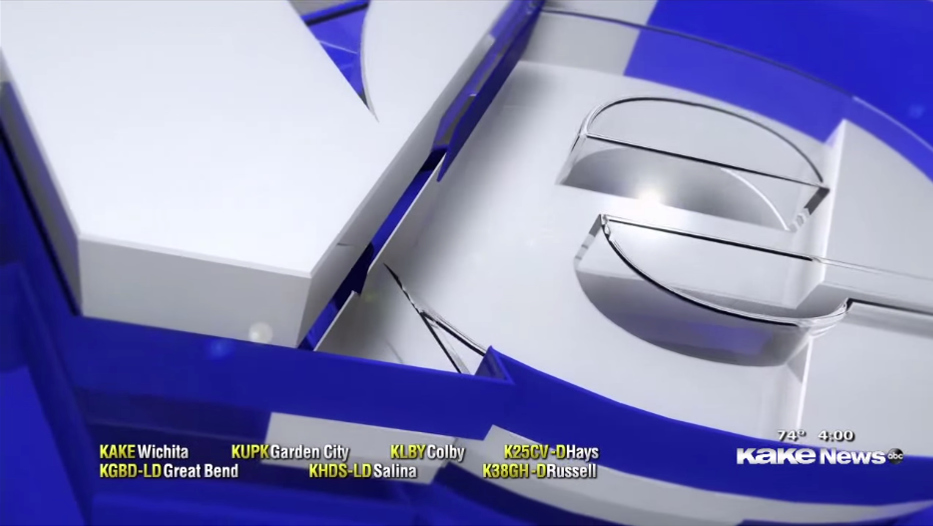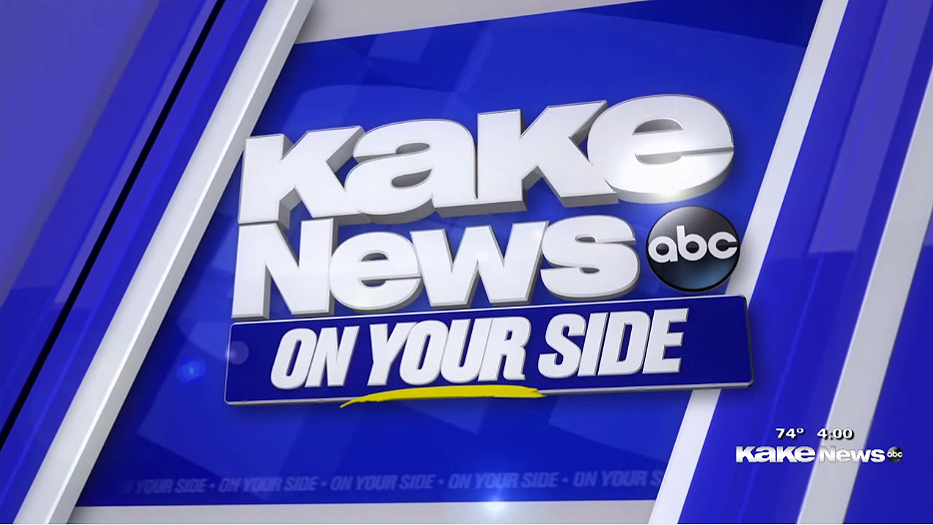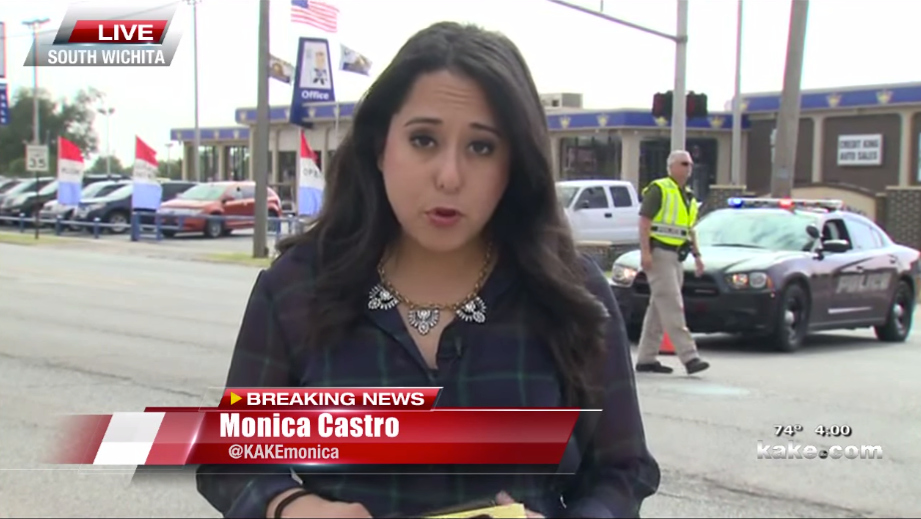 Gray's WIBW-TV in Topeka also updated to this package.
KAKE-TV did not update its current set, which debuted in 2013, other than changing the monitor graphics.