NBC News creates first permanent decision desk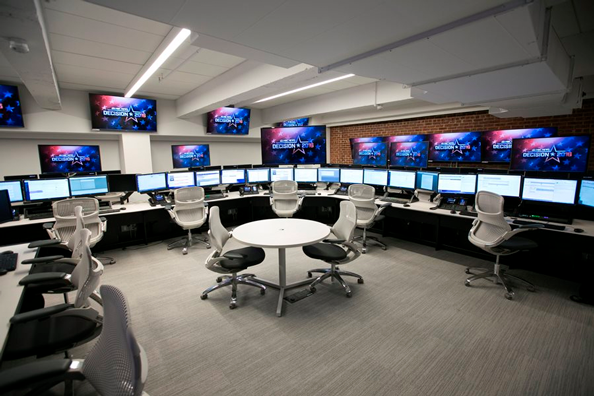 NBC News has created the first permanent home for its decision desk.
Located in a space formerly occupied by NBC News' Archives Sales, the redo is part of a larger renovation project of the network's news facilities, reports TVNewser.
The decision desk area will be used to crunch data and computer models to call races during election coverage. A special system installed in the space allows analysts to compute over 300 models per second and track 500 races at once.
The space is, of course, equipped with a myriad of computer and television monitors as well as multiple workstations and a small central table.
Like all other decision desks, the space is completely isolated on selection night, with the team in it having no access to other news coverage, instead relying completely on the data and computations from the system.
NBC has relied on a variety of temporary setups for its decision desk in past years.
Photo via TVNewser