'Name That News Package' winner announced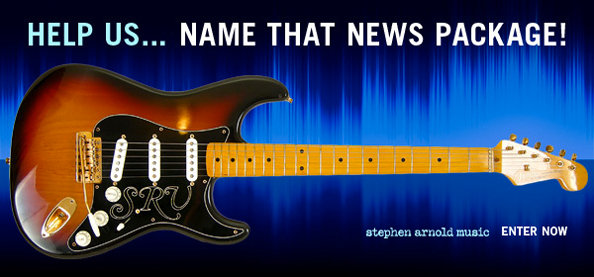 Stephen Arnold Music has announced its pick for the winner of its "Name That News Package" contest.
Marc Morriston, marketing manager at WNCT-TV in Greenville, N.C. came up with the winning name for the news music package — "Guardian."
Morriston wins a 2014 60th Anniversary American Fender Stratocaster guitar.
Greg Suchanek, production manager at WHAG-TV in Hagerstown, Md., also won the drawing for the 2000 Fender Artist Series Stevie Ray Vaughan Stratocaster.