Pittsburgh CBS unveils new Studio A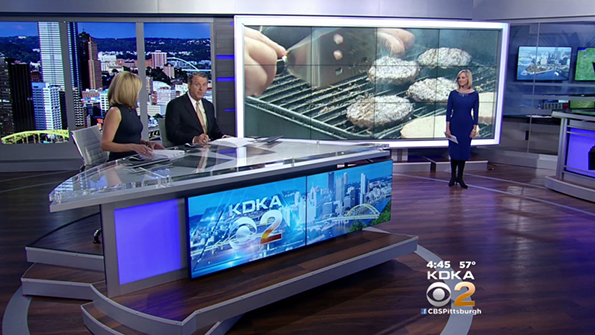 Pittsburgh's KDKA-TV, the CBS O&O, debuted a new set from Devlin Design Group on Monday.
The design, which emphasizes the city of Pittsburgh, features a wrap-around skyline wall, comprised of 14 90-inch LED monitors, and uses a darker color palette.
The set includes many metallic elements, with blueish purple backlit panels and dark wood tones throughout.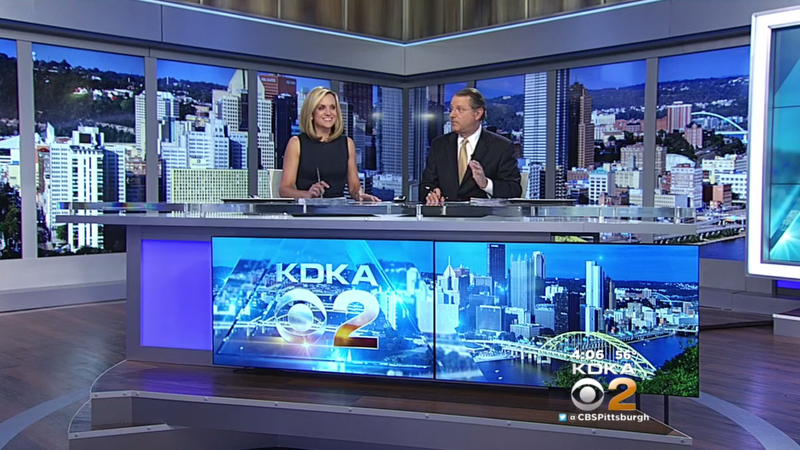 The skyline wall is part of multiple displays present on the set, including two monitors on the anchor desk, a 4 × 3 monitor wall, a RP screen and a rolling monitor cart.
The backlit anchor desk is situated diagonally at the corner of the "windows," and includes a backlit panel and thick glass top.
Under the desk, circle graphics ring around the riser, connecting the various parts of the set.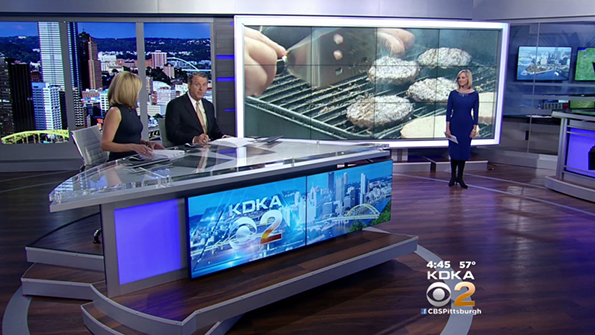 To the right of the anchor desk is the large monitor array, which is used for stand ups and tosses, with the weather center on the far right.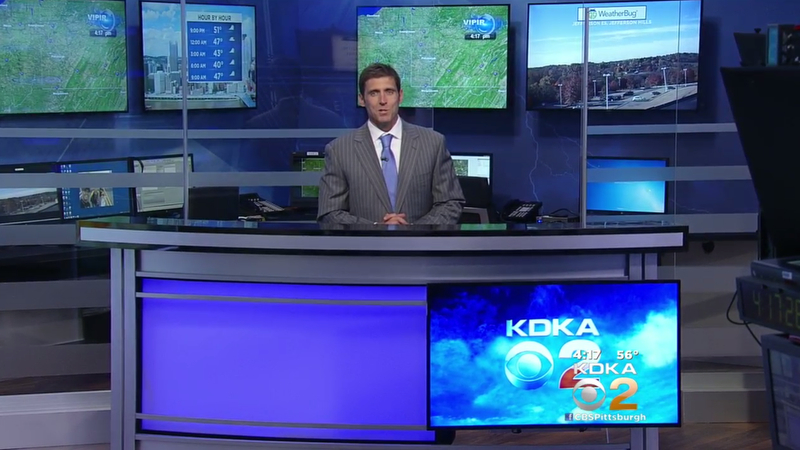 Moved from the left of the set to the right, the weather center includes a large working space, enclosed by glass with frosted stripes.
The area also includes a desk, with a rolling monitor to the right.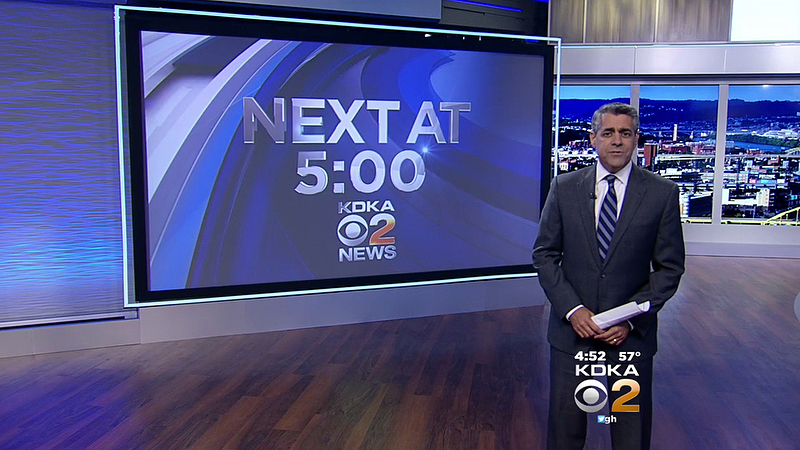 The left side of the set includes an interview and multipurpose area, which will be used largely for "Pittsburgh Today Live."
Backed by a 10 × 16 foot RP with backlit plexi bezel and a lit textural wall, the area includes a smaller pod desk and couch, which can be rolled in or out depending on need.
The sets header includes wood panels, backlit panels and some panels that feature small slivers of LED color.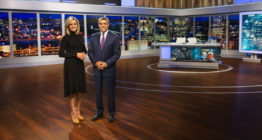 Set Design
KDKA-TV
View a gallery of this project…