Anchor calmly ducks under desk as quake rattles set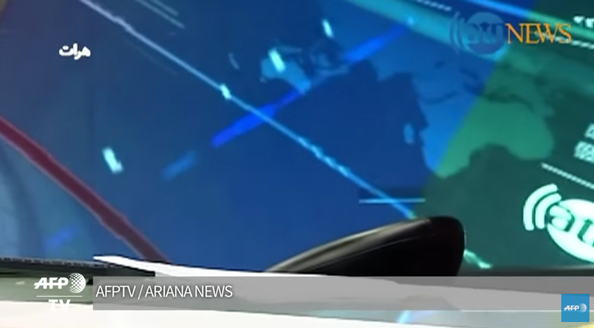 A 7.5 magnitude earthquake shook the Hindu Kush region near Pakistan and Afghanistan Monday, sending a Ariana News Channel anchor ducking for cover — albeit calmly — as the set and studio rattled.
The channel, based in Afghanistan, was on the air when the quake struck, rocking the set and cameras as the anchor calmly took cover under the anchor desk.
The studio appears to maintain power, since the projected background behind the anchor desk continues looping, though there are audible sounds of what seem to be items falling or being tossed around.