CNBC sets the stage for GOP debate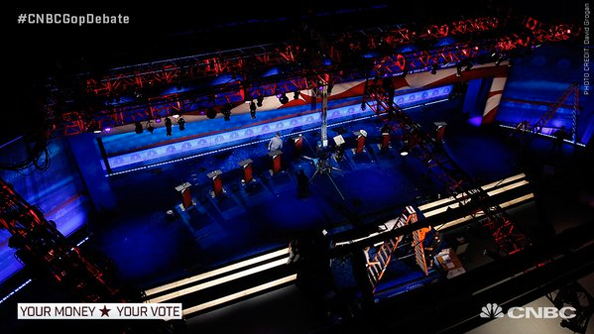 CNBC has revealed a peek at its set for the its iteration of a 2016 Republican presidential debate.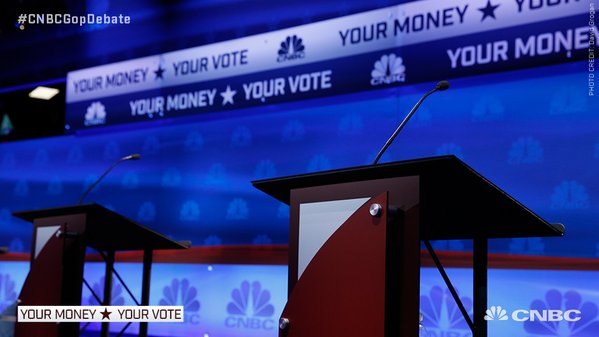 The debate is being moderated by Carl Quintanilla, co-anchor of "Squawk on the Street" and "Squawk Alley," Becky Quick, co-anchor of "Squawk Box" and Chief Washington Correspondent John Harwood.
The set features the standard lecterns fronted with a curved wooden piece accented with standoffs and backed with a gray and black. The main background is a rich blue with the CNBC logo subtly tiled throughout and accented with subtle light waves.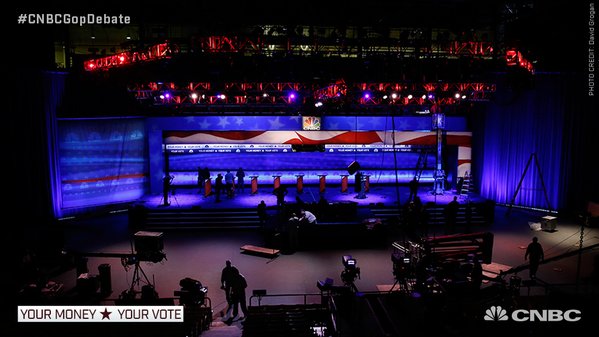 Above, two strips with the network's "Your Money, Your Vote" branding mimic the design of CNBC's stock ticker ribbons, while an upside-down L-shaped unit above that features rippling American flag imagery.
The set has been erected at the Coors Events Center at the University of Colorado Boulder.
[field name=iframe]