NBC Montana updates set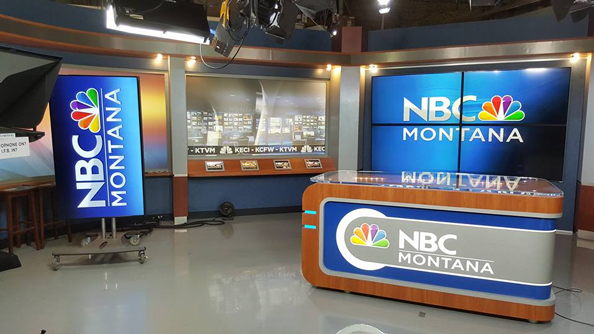 NBC Montana, a mini-network of three stations in western Montana, has updated its FX Design Group set.
The updates include a new anchor desk and weather pod as well as a 2 × 2 video array in the anchor area.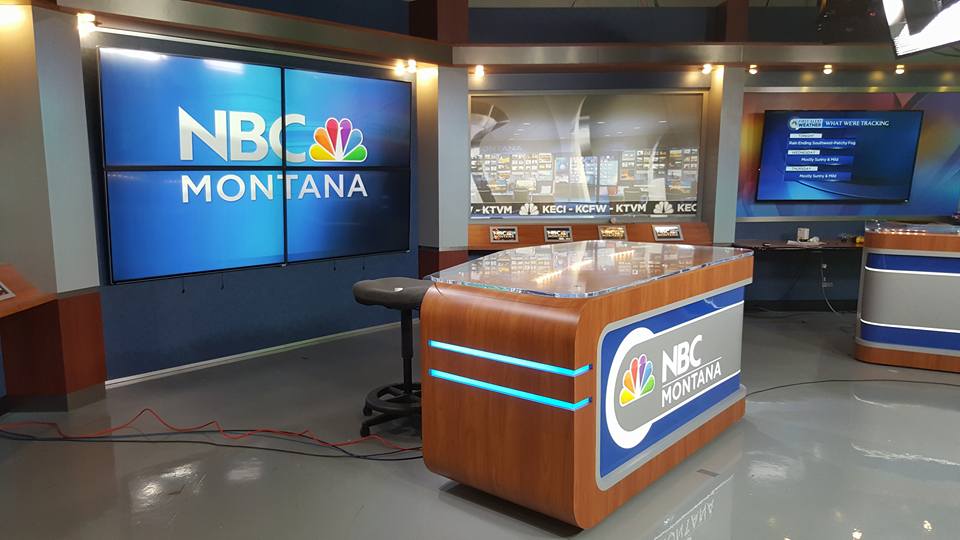 KECI-TV which is based in Missoula, Mont. is the "parent" station of KTVM-TV in Butte and KCFW-TV in Kalispell.
The three stations previously branded using their respective channel numbers, but switched to the umbrella "NBC Montana" brand in 2014. Combined, the three stations broadcast to nearly half of the state.