Recap: Republicans debate finance on CNBC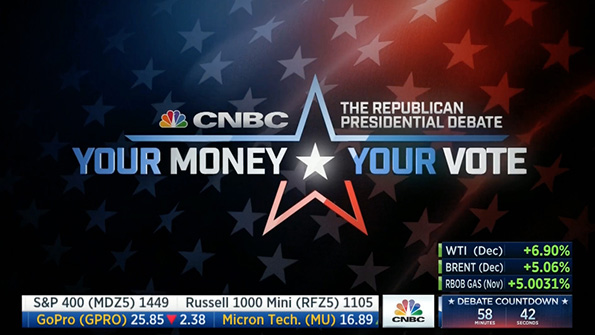 CNBC hosted the third GOP debate of the 2016 Election cycle, broadcasting from the Coors Events Center at the University of Colorado in Boulder.
The large arena, which normally seats 11,000, was setup to hold roughly 1,000, plus the debate stage, which was positioned at one end of the basketball court.
Throughout the venue, signage and patriotic paraphernalia was keenly visible, with multiple broadcasting locations for CNBC and its sister networks.
Both MSNBC and CNBC had setups in the spin room, which was setup in buildings practice basketball gym. CNBC used a small curved desk, while MSNBC used just chairs.
Debate Stage
The debate stage, as we previously wrote about, used a rich blue background with many repeating CNBC logos. Unlike the previous debates on CNN and Fox News, CNBC opted for a decidedly low-tech stage, with no monitor walls or large screens.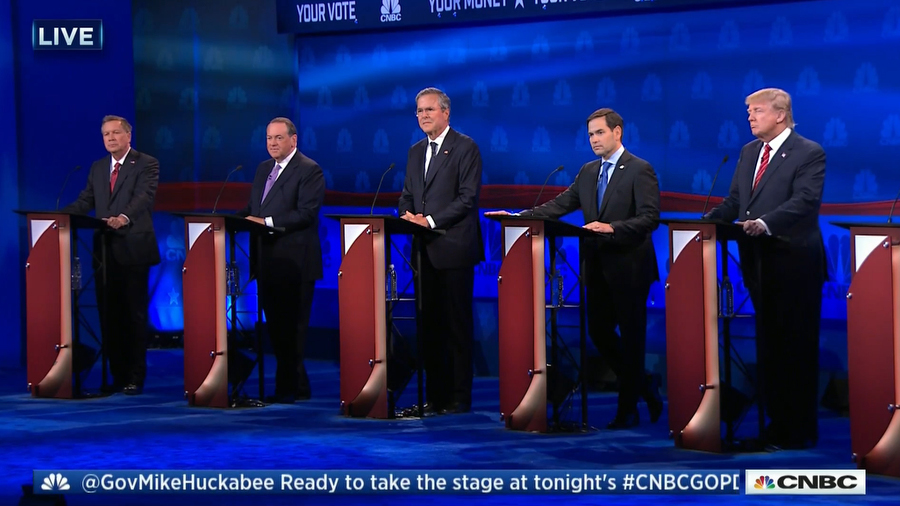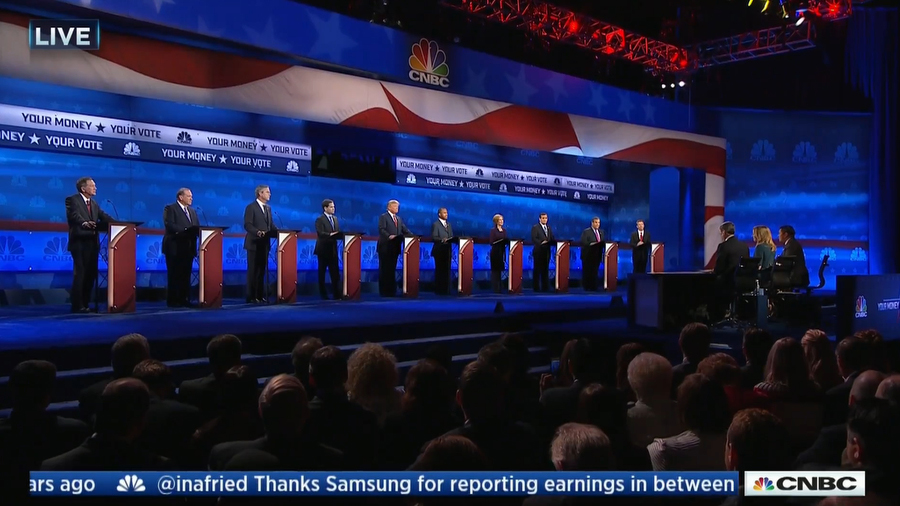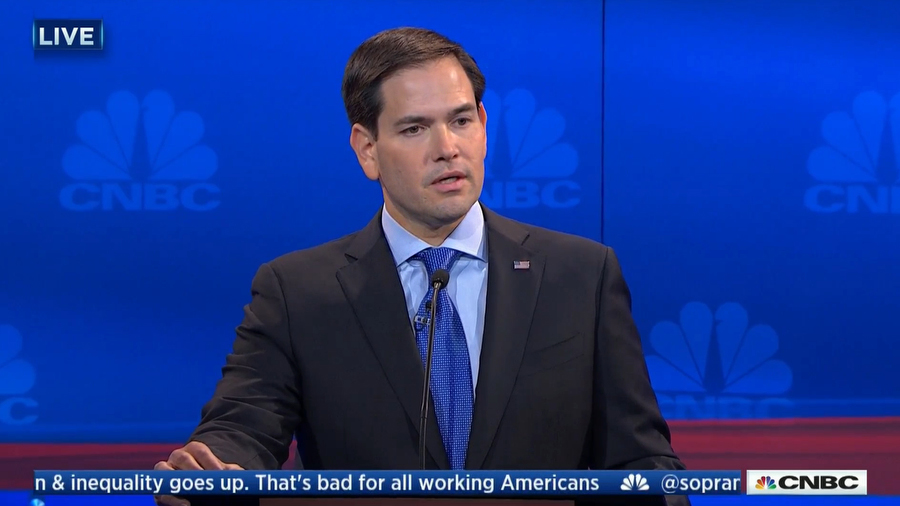 While simple in nature, the look was very effective, providing very clean shot blocking of each Republican candidate.
The moderators, Carl Quintanilla, Becky Quick and John Harwood, sat at a large desk fronted by backlit blue panels, which continued the patriotic theme.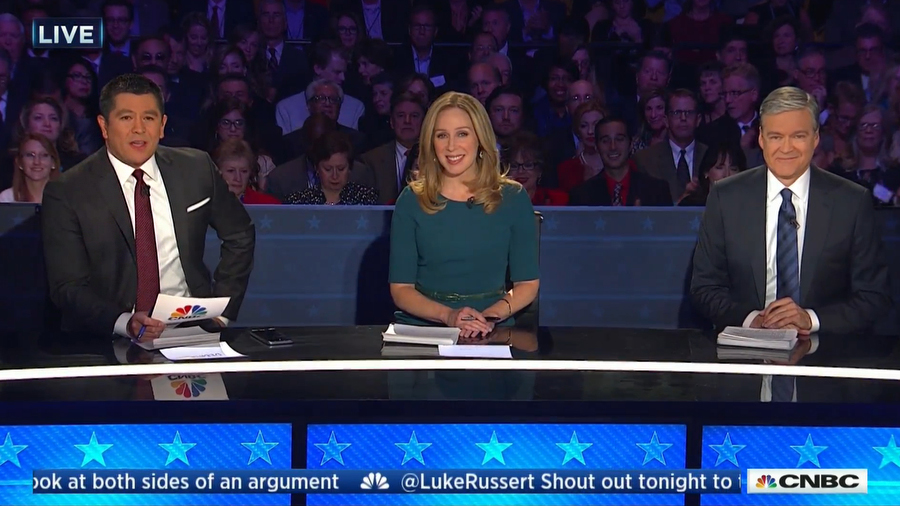 Opening Titles
Using the standard NBC News/MSNBC/CNBC election package as its base, the debate opened with an over-the-top video (similar to CNN) with soundbites from each candidate and scenery from Colorado.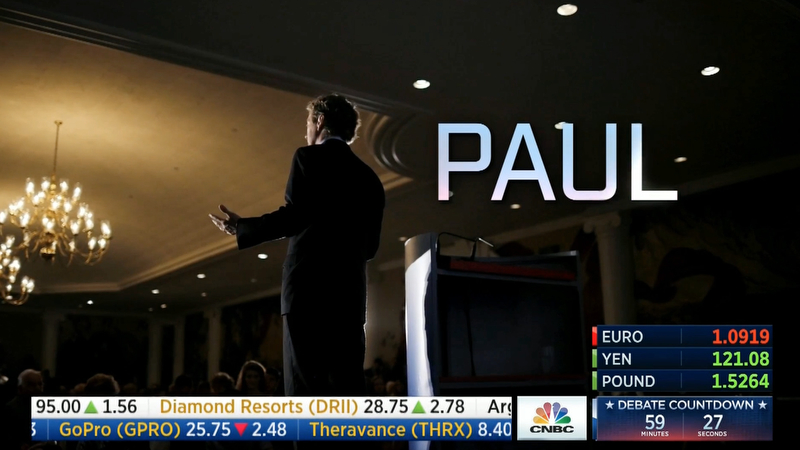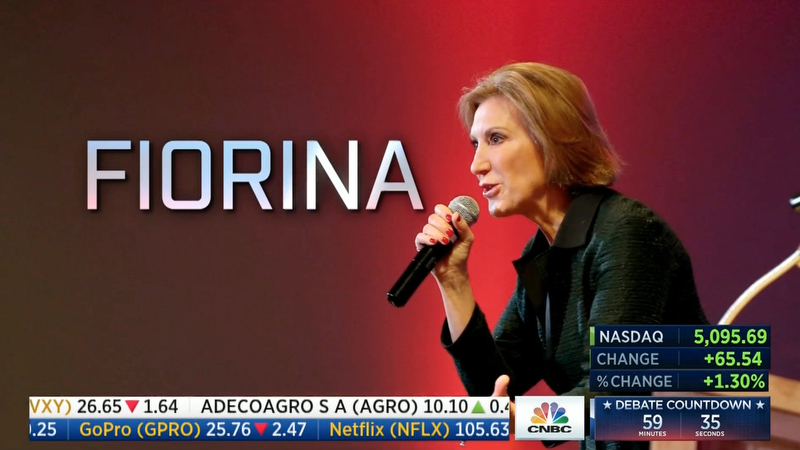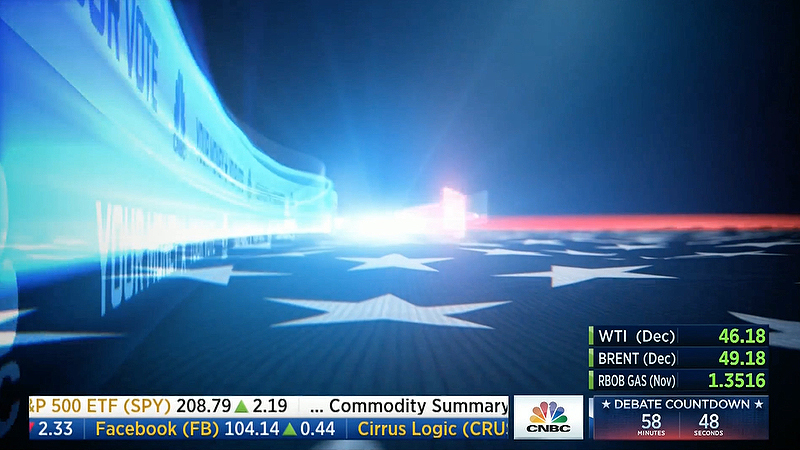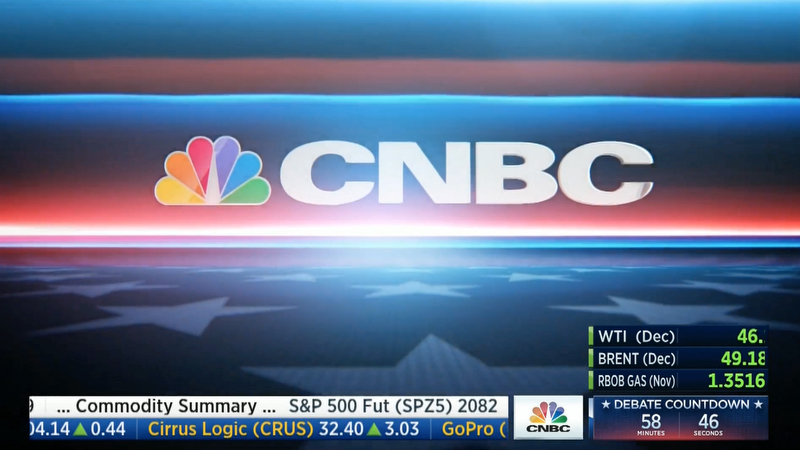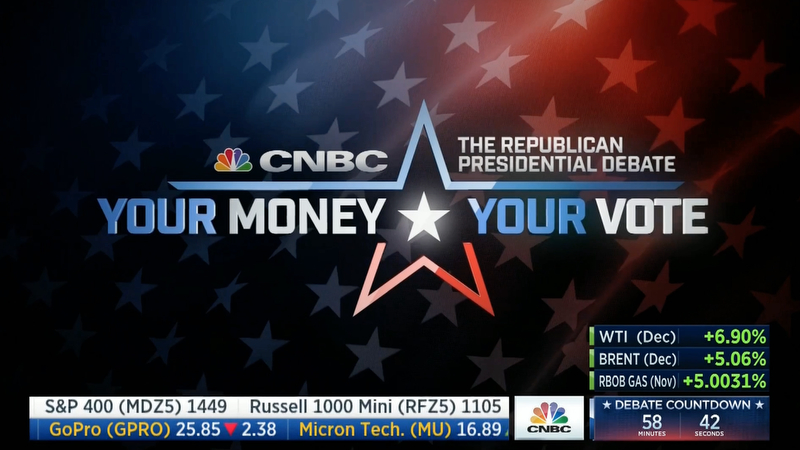 The next Republican debate takes place November 10 from Milwaukee, with Fox Business/Wall Street Journal hosting.